iPhone 14, iPhone 14 Pro, iPhone 14 Pro Max
Available in both 6.1-inch, and 6.7-inch
Wireless Charging Compatibility
Slim Fit, Smooth Touch, Full Body Protection, Screen Protection, Camera Lens Protection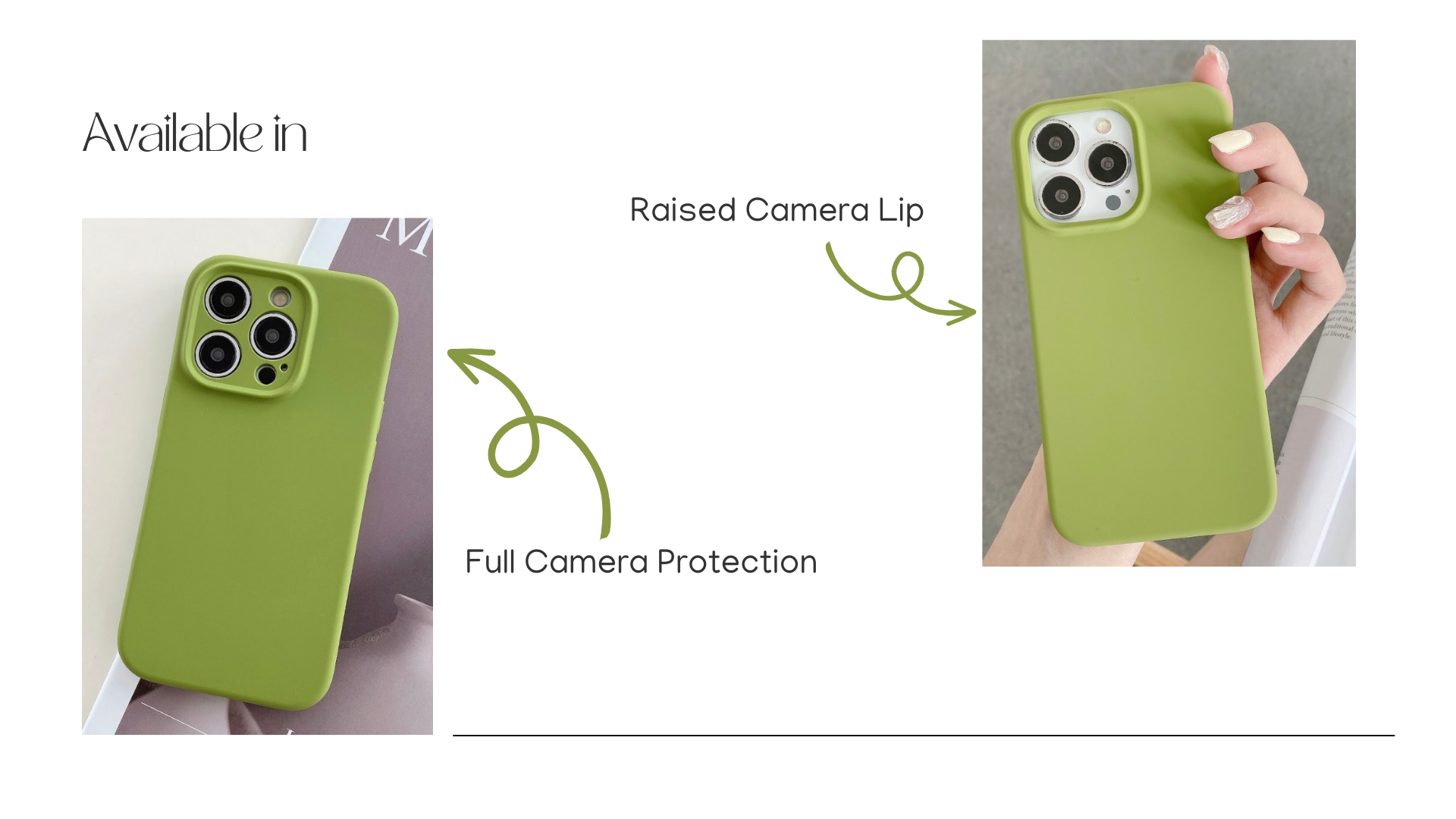 For questions and problems, you can always
get in touch with our support desk, so we can get you back, up and running.
EXPLORE THE PREMIUM PROTECTION FOR YOUR IPHONE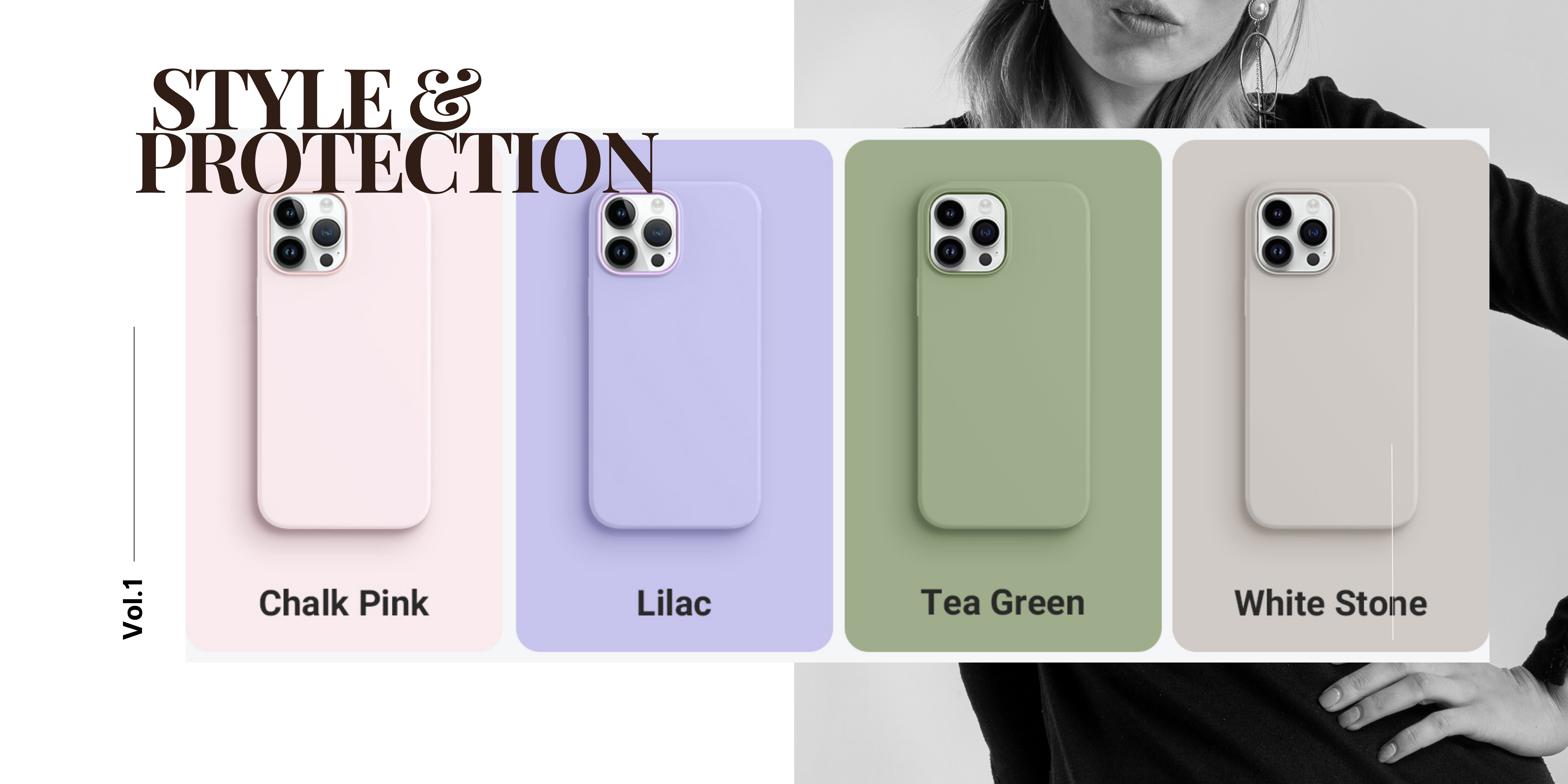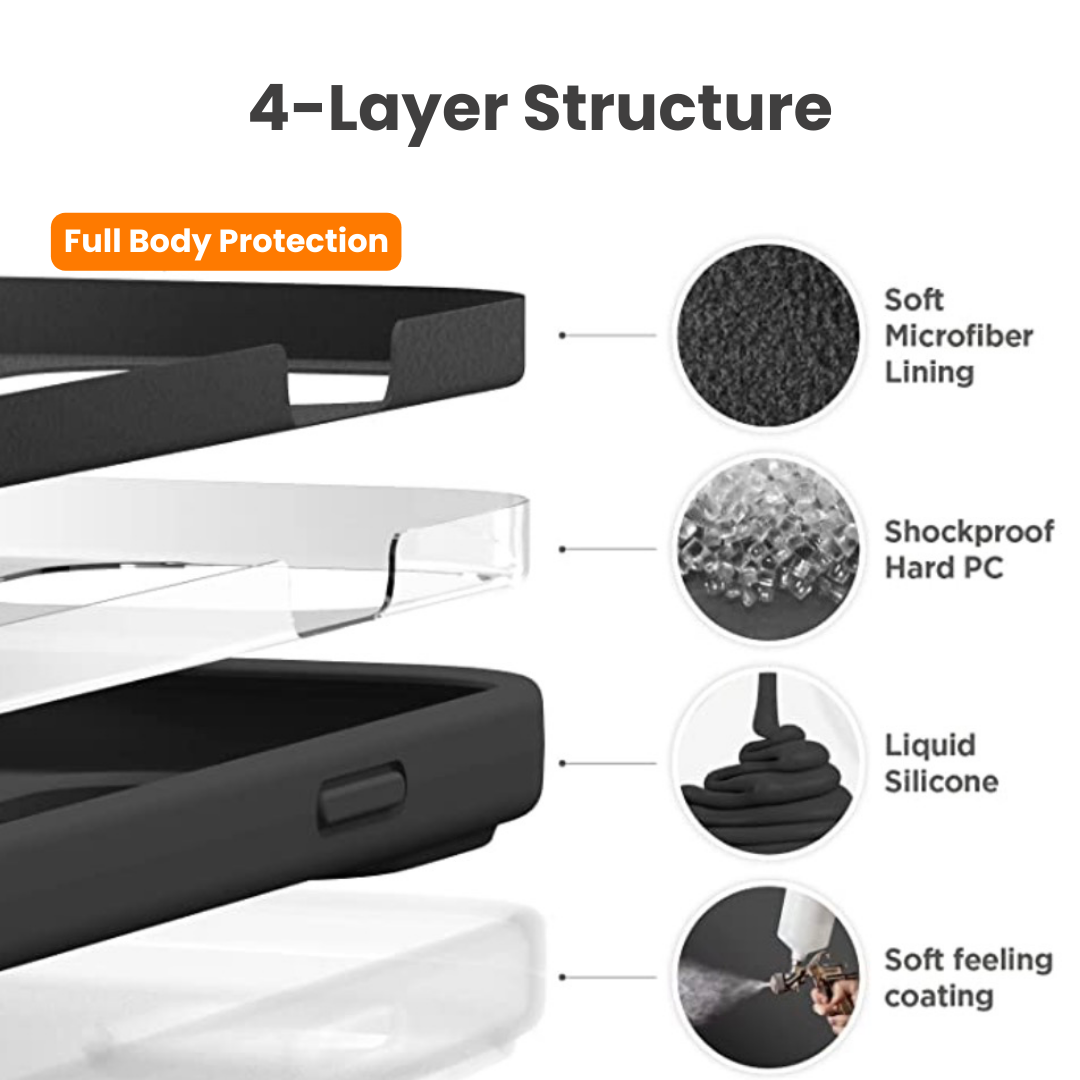 Ultimate Protection & Style
Style, comfort and protection are combined to keep your device safe and looking great. Our iPhone case boasts a 4-layer structure: a soft microfiber lining, a shockproof hard PC layer, liquid silicone for added protection and silky coating for a comfortable grip.
The inner soft microfiber lining gently cradles your phone to prevent scratches and keeps your phone looking like new. This added layer of protection ensures that your phone is safeguarded against bumps, scratches, and other daily wear and tear.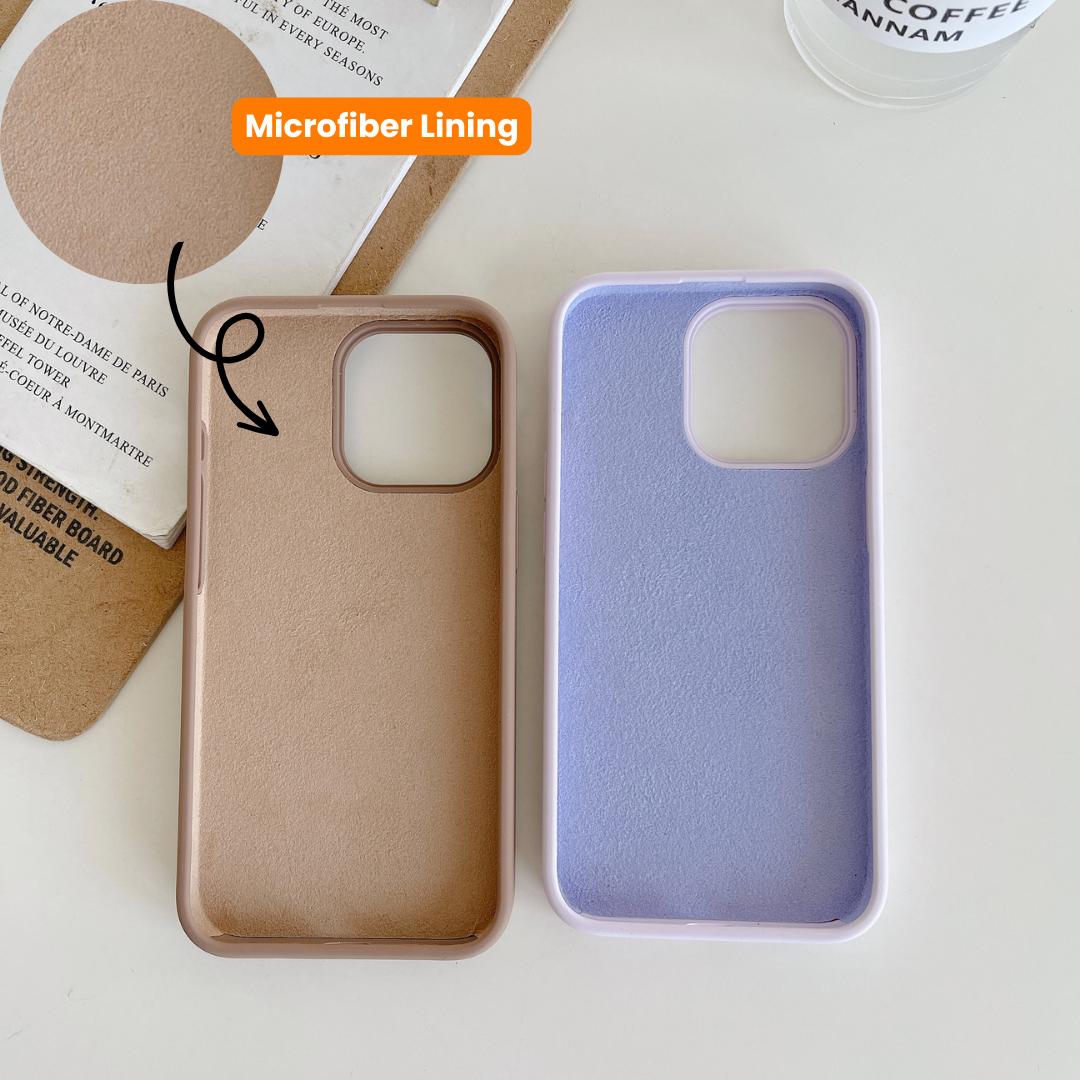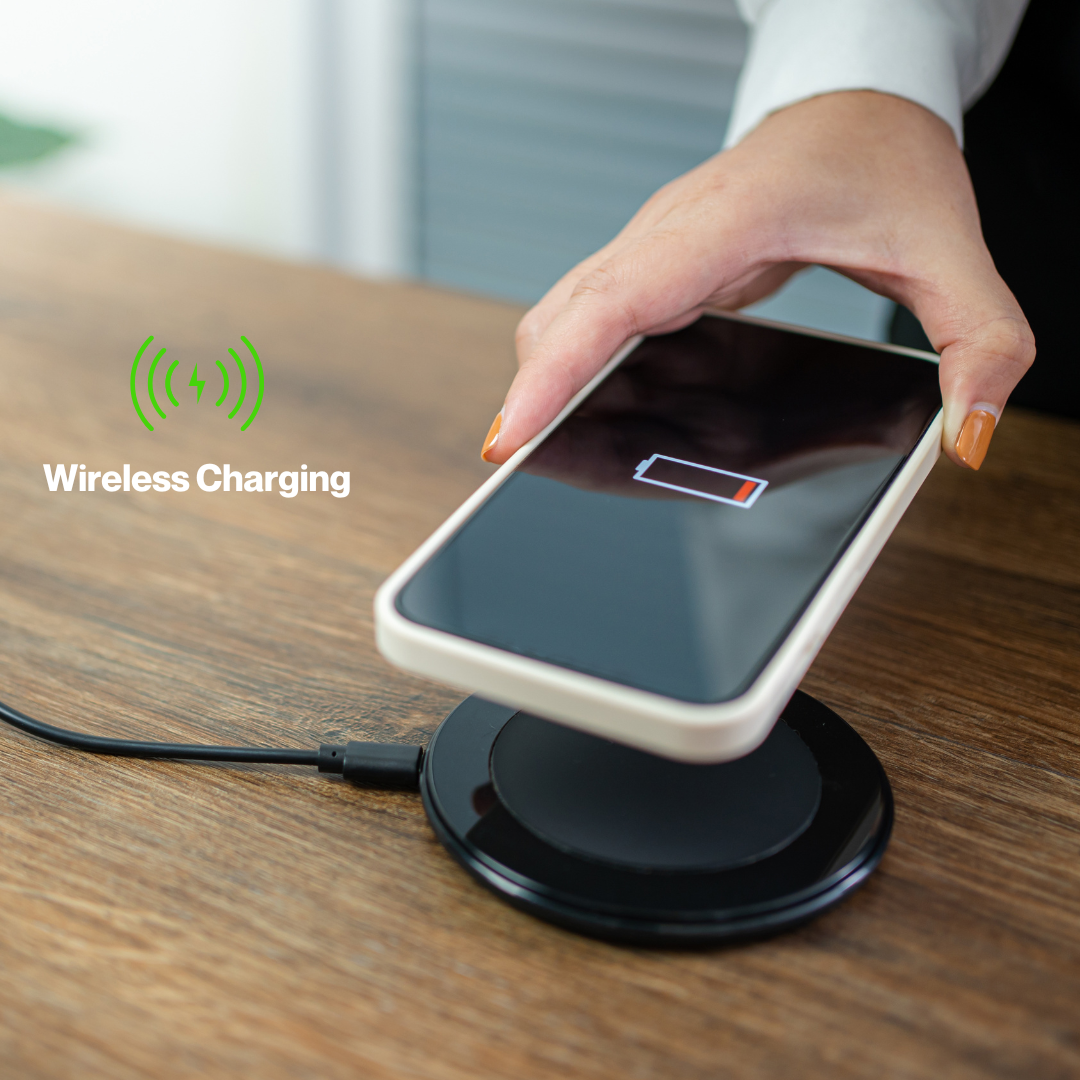 Say Hello to Convenient Charging
Looking for a phone case that won't interfere with your wireless charging capabilities? Our ultra slim thin cover is designed to be compatible with wireless charging, so you can easily charge your phone without having to remove the case.
Raised Bezel for Screen and Camera Protection
Featuring raised bezels around the screen and camera to provide maximum protection. This means that if you accidentally drop your phone, the raised bezels will prevent the screen and camera lens from coming into direct contact with the ground or other surfaces, reducing the risk of scratches, cracks, or other damage.