{"id":4582672040008,"title":"Firefly.2 Touch IP67 Waterproof Bluetooth Wireless Earbuds","handle":"firefly-2-touch-ip67-waterproof-bluetooth-wireless-earbuds","description":"Simply the best Bluetooth wireless earbuds that have all the features you will ask for!","published_at":"2020-05-08T06:26:12+08:00","created_at":"2020-05-08T07:42:58+08:00","vendor":"Jabees Store","type":"","tags":["bluetooth","firefly","waterproof","wireless"],"price":6999,"price_min":6999,"price_max":6999,"available":true,"price_varies":false,"compare_at_price":9999,"compare_at_price_min":9999,"compare_at_price_max":9999,"compare_at_price_varies":false,"variants":[{"id":32035654598728,"title":"Black","option1":"Black","option2":null,"option3":null,"sku":"12030TBK","requires_shipping":true,"taxable":true,"featured_image":null,"available":true,"name":"Firefly.2 Touch IP67 Waterproof Bluetooth Wireless Earbuds - Black","public_title":"Black","options":["Black"],"price":6999,"weight":227,"compare_at_price":9999,"inventory_management":"shopify","barcode":"4897042102818"},{"id":32035654631496,"title":"Charcoal","option1":"Charcoal","option2":null,"option3":null,"sku":"12030TCH","requires_shipping":true,"taxable":true,"featured_image":null,"available":true,"name":"Firefly.2 Touch IP67 Waterproof Bluetooth Wireless Earbuds - Charcoal","public_title":"Charcoal","options":["Charcoal"],"price":6999,"weight":227,"compare_at_price":9999,"inventory_management":"shopify","barcode":""}],"images":["\/\/cdn.shopify.com\/s\/files\/1\/0052\/6775\/0984\/products\/12030-_1_33ed8fb1-e612-4ce4-a1f5-a4f156edf057.jpg?v=1594131885","\/\/cdn.shopify.com\/s\/files\/1\/0052\/6775\/0984\/products\/12030-_2_f996225b-77d8-40bf-8e7d-4a15d61aaffd.jpg?v=1594131885","\/\/cdn.shopify.com\/s\/files\/1\/0052\/6775\/0984\/products\/12030-Firefly.2Touch_1.jpg?v=1594131885","\/\/cdn.shopify.com\/s\/files\/1\/0052\/6775\/0984\/products\/12030-Firefly.2Touch_2.jpg?v=1594131885","\/\/cdn.shopify.com\/s\/files\/1\/0052\/6775\/0984\/products\/12030-Firefly.2Touch_3.jpg?v=1594131885","\/\/cdn.shopify.com\/s\/files\/1\/0052\/6775\/0984\/products\/12030-Firefly.2Touch_4.jpg?v=1594131885","\/\/cdn.shopify.com\/s\/files\/1\/0052\/6775\/0984\/products\/12030-Firefly.2Touch_5.jpg?v=1594131885","\/\/cdn.shopify.com\/s\/files\/1\/0052\/6775\/0984\/products\/12030-Firefly.2Touch_6.jpg?v=1594131885","\/\/cdn.shopify.com\/s\/files\/1\/0052\/6775\/0984\/products\/12030-Firefly.2Touch_7.jpg?v=1594131885","\/\/cdn.shopify.com\/s\/files\/1\/0052\/6775\/0984\/products\/12030-Firefly.2Touch_8.jpg?v=1594131885"],"featured_image":"\/\/cdn.shopify.com\/s\/files\/1\/0052\/6775\/0984\/products\/12030-_1_33ed8fb1-e612-4ce4-a1f5-a4f156edf057.jpg?v=1594131885","options":["Color"],"media":[{"alt":"Firefly.2 Touch IP67 Waterproof Bluetooth Wireless Earbuds - - Jabees Store - jabeesstore","id":6724325670984,"position":1,"preview_image":{"aspect_ratio":1.0,"height":1500,"width":1500,"src":"https:\/\/cdn.shopify.com\/s\/files\/1\/0052\/6775\/0984\/products\/12030-_1_33ed8fb1-e612-4ce4-a1f5-a4f156edf057.jpg?v=1588902646"},"aspect_ratio":1.0,"height":1500,"media_type":"image","src":"https:\/\/cdn.shopify.com\/s\/files\/1\/0052\/6775\/0984\/products\/12030-_1_33ed8fb1-e612-4ce4-a1f5-a4f156edf057.jpg?v=1588902646","width":1500},{"alt":"Firefly.2 Touch IP67 Waterproof Bluetooth Wireless Earbuds - - Jabees Store - jabeesstore","id":6724325703752,"position":2,"preview_image":{"aspect_ratio":1.0,"height":1500,"width":1500,"src":"https:\/\/cdn.shopify.com\/s\/files\/1\/0052\/6775\/0984\/products\/12030-_2_f996225b-77d8-40bf-8e7d-4a15d61aaffd.jpg?v=1588902632"},"aspect_ratio":1.0,"height":1500,"media_type":"image","src":"https:\/\/cdn.shopify.com\/s\/files\/1\/0052\/6775\/0984\/products\/12030-_2_f996225b-77d8-40bf-8e7d-4a15d61aaffd.jpg?v=1588902632","width":1500},{"alt":"Firefly.2 Touch IP67 Waterproof Bluetooth Wireless Earbuds - - Jabees Store - jabeesstore","id":6724325736520,"position":3,"preview_image":{"aspect_ratio":1.0,"height":1500,"width":1500,"src":"https:\/\/cdn.shopify.com\/s\/files\/1\/0052\/6775\/0984\/products\/12030-Firefly.2Touch_1.jpg?v=1588902603"},"aspect_ratio":1.0,"height":1500,"media_type":"image","src":"https:\/\/cdn.shopify.com\/s\/files\/1\/0052\/6775\/0984\/products\/12030-Firefly.2Touch_1.jpg?v=1588902603","width":1500},{"alt":"Firefly.2 Touch IP67 Waterproof Bluetooth Wireless Earbuds - - Jabees Store - jabeesstore","id":6724325769288,"position":4,"preview_image":{"aspect_ratio":1.0,"height":1500,"width":1500,"src":"https:\/\/cdn.shopify.com\/s\/files\/1\/0052\/6775\/0984\/products\/12030-Firefly.2Touch_2.jpg?v=1588902596"},"aspect_ratio":1.0,"height":1500,"media_type":"image","src":"https:\/\/cdn.shopify.com\/s\/files\/1\/0052\/6775\/0984\/products\/12030-Firefly.2Touch_2.jpg?v=1588902596","width":1500},{"alt":"Firefly.2 Touch IP67 Waterproof Bluetooth Wireless Earbuds - - Jabees Store - jabeesstore","id":6724325802056,"position":5,"preview_image":{"aspect_ratio":1.0,"height":1500,"width":1500,"src":"https:\/\/cdn.shopify.com\/s\/files\/1\/0052\/6775\/0984\/products\/12030-Firefly.2Touch_3.jpg?v=1588902618"},"aspect_ratio":1.0,"height":1500,"media_type":"image","src":"https:\/\/cdn.shopify.com\/s\/files\/1\/0052\/6775\/0984\/products\/12030-Firefly.2Touch_3.jpg?v=1588902618","width":1500},{"alt":"Firefly.2 Touch IP67 Waterproof Bluetooth Wireless Earbuds - - Jabees Store - jabeesstore","id":6724325834824,"position":6,"preview_image":{"aspect_ratio":1.0,"height":1500,"width":1500,"src":"https:\/\/cdn.shopify.com\/s\/files\/1\/0052\/6775\/0984\/products\/12030-Firefly.2Touch_4.jpg?v=1588902613"},"aspect_ratio":1.0,"height":1500,"media_type":"image","src":"https:\/\/cdn.shopify.com\/s\/files\/1\/0052\/6775\/0984\/products\/12030-Firefly.2Touch_4.jpg?v=1588902613","width":1500},{"alt":"Firefly.2 Touch IP67 Waterproof Bluetooth Wireless Earbuds - - Jabees Store - jabeesstore","id":6724325867592,"position":7,"preview_image":{"aspect_ratio":1.0,"height":1500,"width":1500,"src":"https:\/\/cdn.shopify.com\/s\/files\/1\/0052\/6775\/0984\/products\/12030-Firefly.2Touch_5.jpg?v=1588902641"},"aspect_ratio":1.0,"height":1500,"media_type":"image","src":"https:\/\/cdn.shopify.com\/s\/files\/1\/0052\/6775\/0984\/products\/12030-Firefly.2Touch_5.jpg?v=1588902641","width":1500},{"alt":"Firefly.2 Touch IP67 Waterproof Bluetooth Wireless Earbuds - - Jabees Store - jabeesstore","id":6724325900360,"position":8,"preview_image":{"aspect_ratio":1.0,"height":1500,"width":1500,"src":"https:\/\/cdn.shopify.com\/s\/files\/1\/0052\/6775\/0984\/products\/12030-Firefly.2Touch_6.jpg?v=1588902622"},"aspect_ratio":1.0,"height":1500,"media_type":"image","src":"https:\/\/cdn.shopify.com\/s\/files\/1\/0052\/6775\/0984\/products\/12030-Firefly.2Touch_6.jpg?v=1588902622","width":1500},{"alt":"Firefly.2 Touch IP67 Waterproof Bluetooth Wireless Earbuds - - Jabees Store - jabeesstore","id":6724325933128,"position":9,"preview_image":{"aspect_ratio":1.0,"height":1500,"width":1500,"src":"https:\/\/cdn.shopify.com\/s\/files\/1\/0052\/6775\/0984\/products\/12030-Firefly.2Touch_7.jpg?v=1588902636"},"aspect_ratio":1.0,"height":1500,"media_type":"image","src":"https:\/\/cdn.shopify.com\/s\/files\/1\/0052\/6775\/0984\/products\/12030-Firefly.2Touch_7.jpg?v=1588902636","width":1500},{"alt":"Firefly.2 Touch IP67 Waterproof Bluetooth Wireless Earbuds - - Jabees Store - jabeesstore","id":6724325965896,"position":10,"preview_image":{"aspect_ratio":1.0,"height":750,"width":750,"src":"https:\/\/cdn.shopify.com\/s\/files\/1\/0052\/6775\/0984\/products\/12030-Firefly.2Touch_8.jpg?v=1588902626"},"aspect_ratio":1.0,"height":750,"media_type":"image","src":"https:\/\/cdn.shopify.com\/s\/files\/1\/0052\/6775\/0984\/products\/12030-Firefly.2Touch_8.jpg?v=1588902626","width":750}],"content":"Simply the best Bluetooth wireless earbuds that have all the features you will ask for!"}
Firefly.2 Touch IP67 Waterproof Bluetooth Wireless Earbuds
Firefly.2 Touch IP67 Waterproof Bluetooth Wireless Earbuds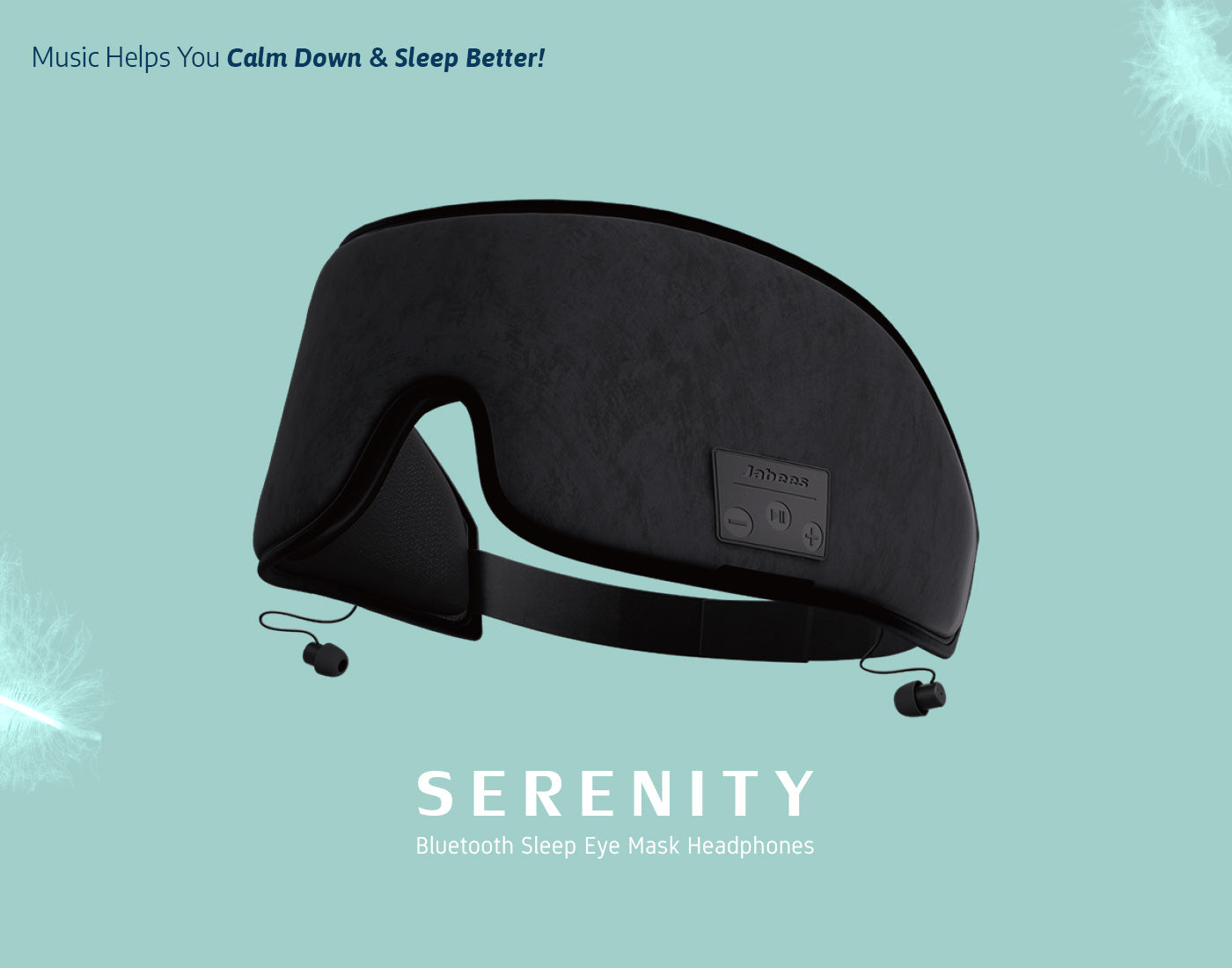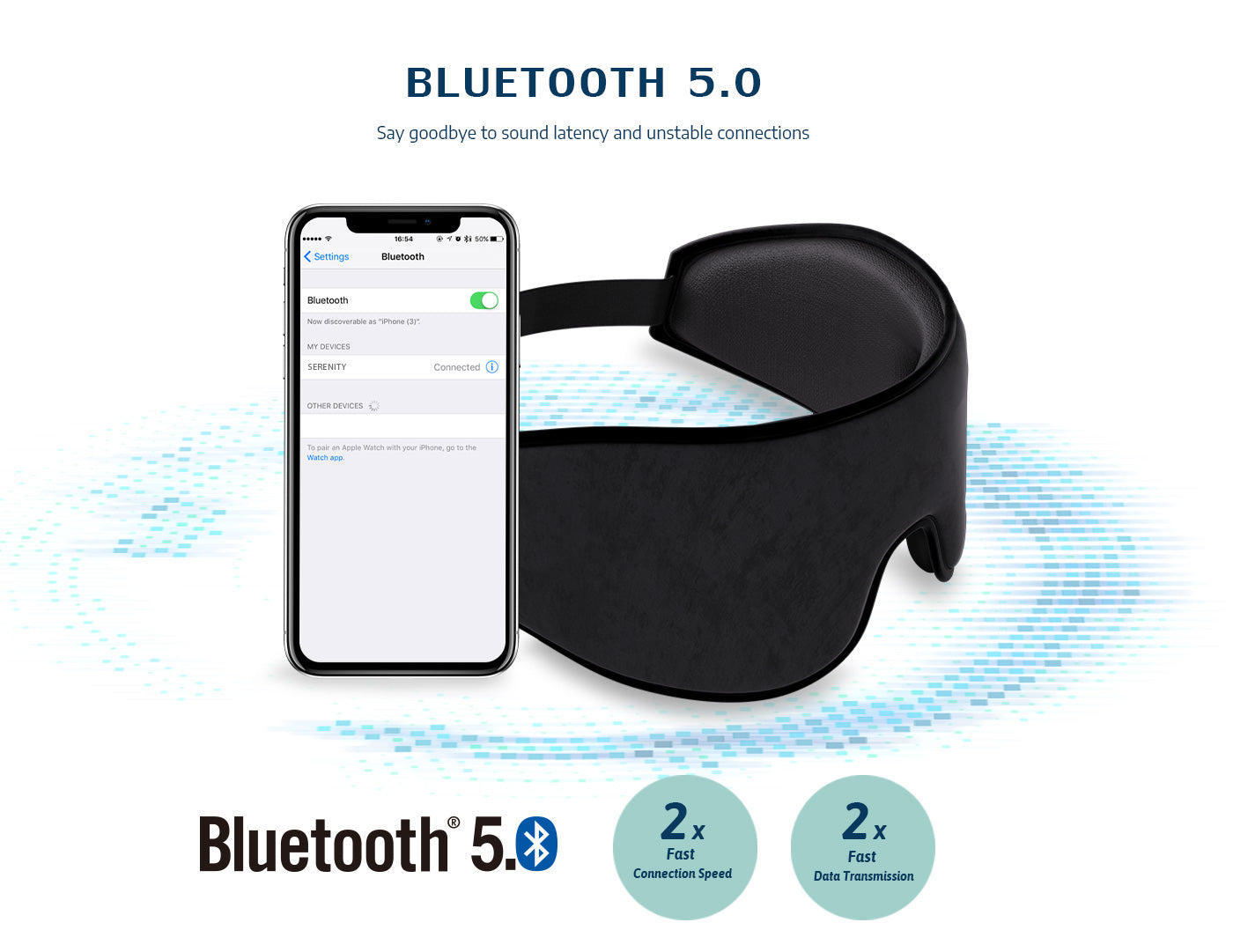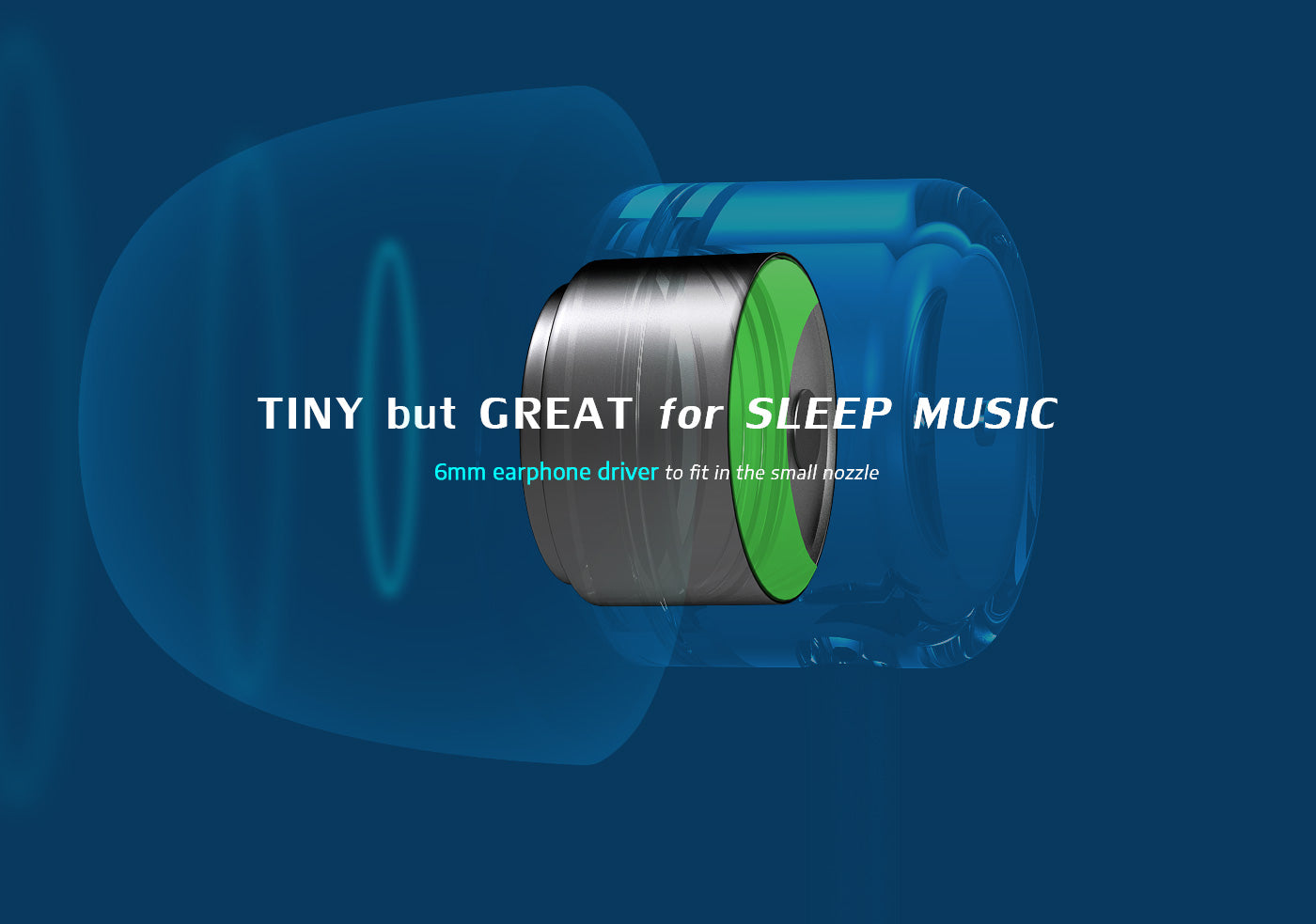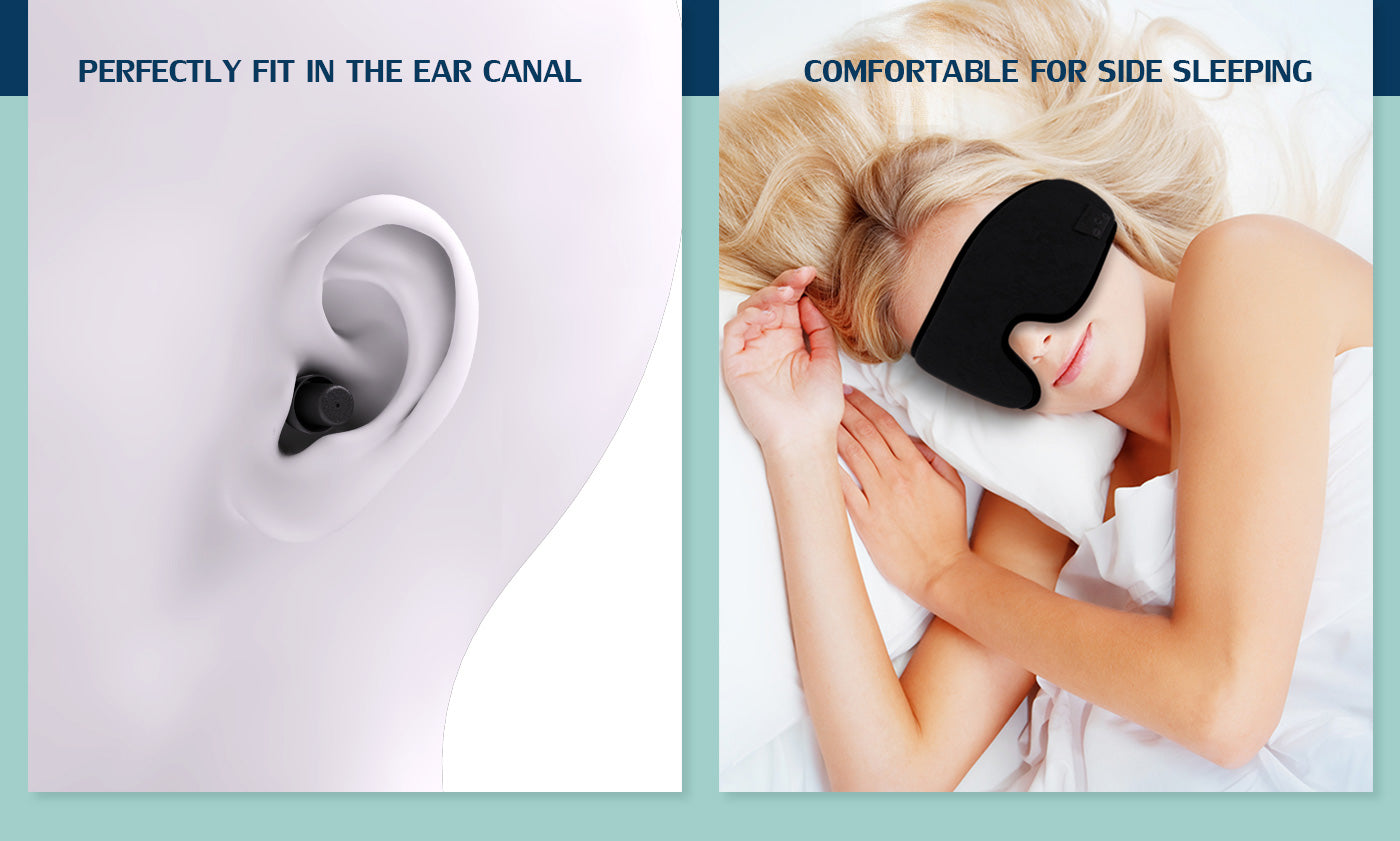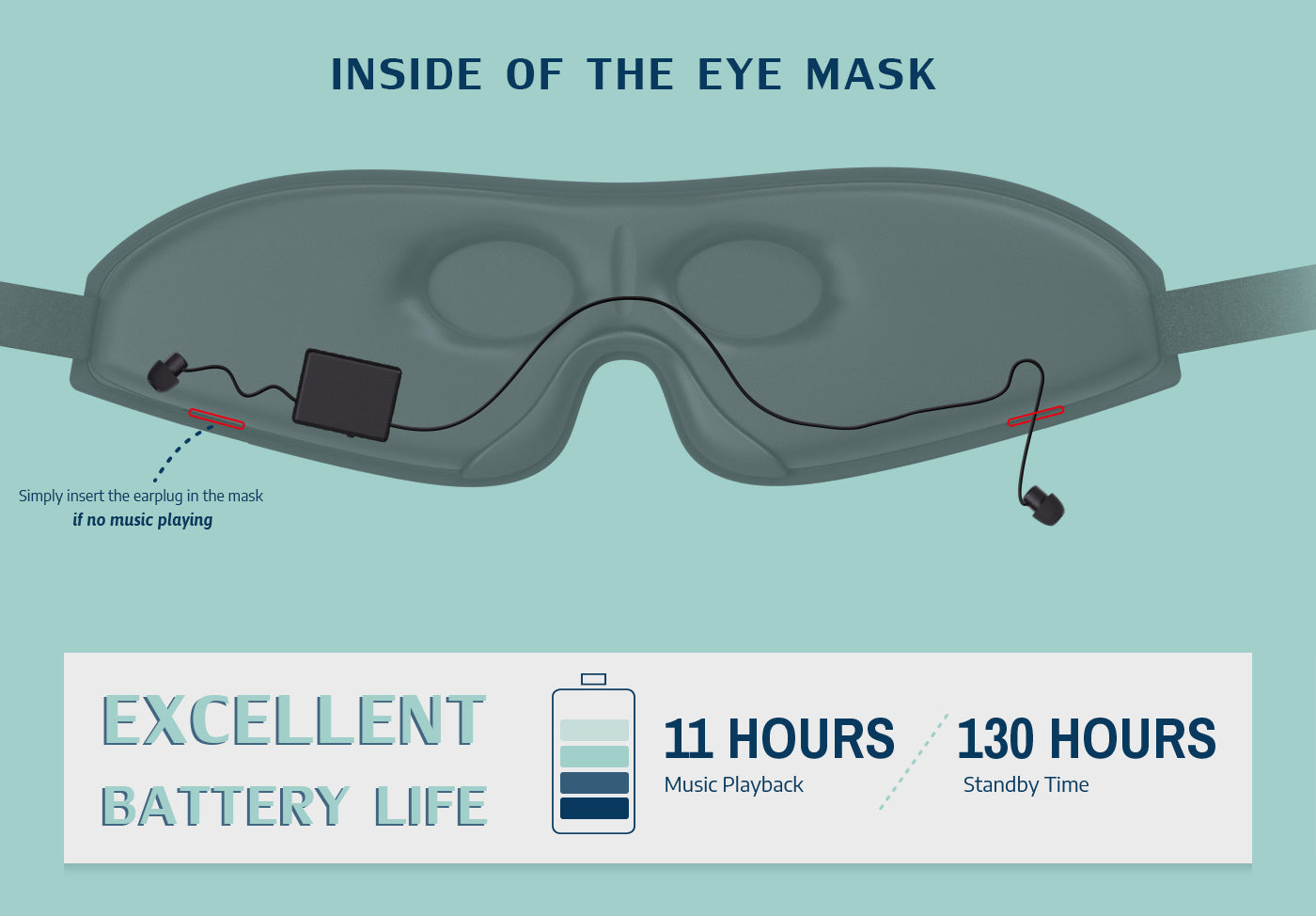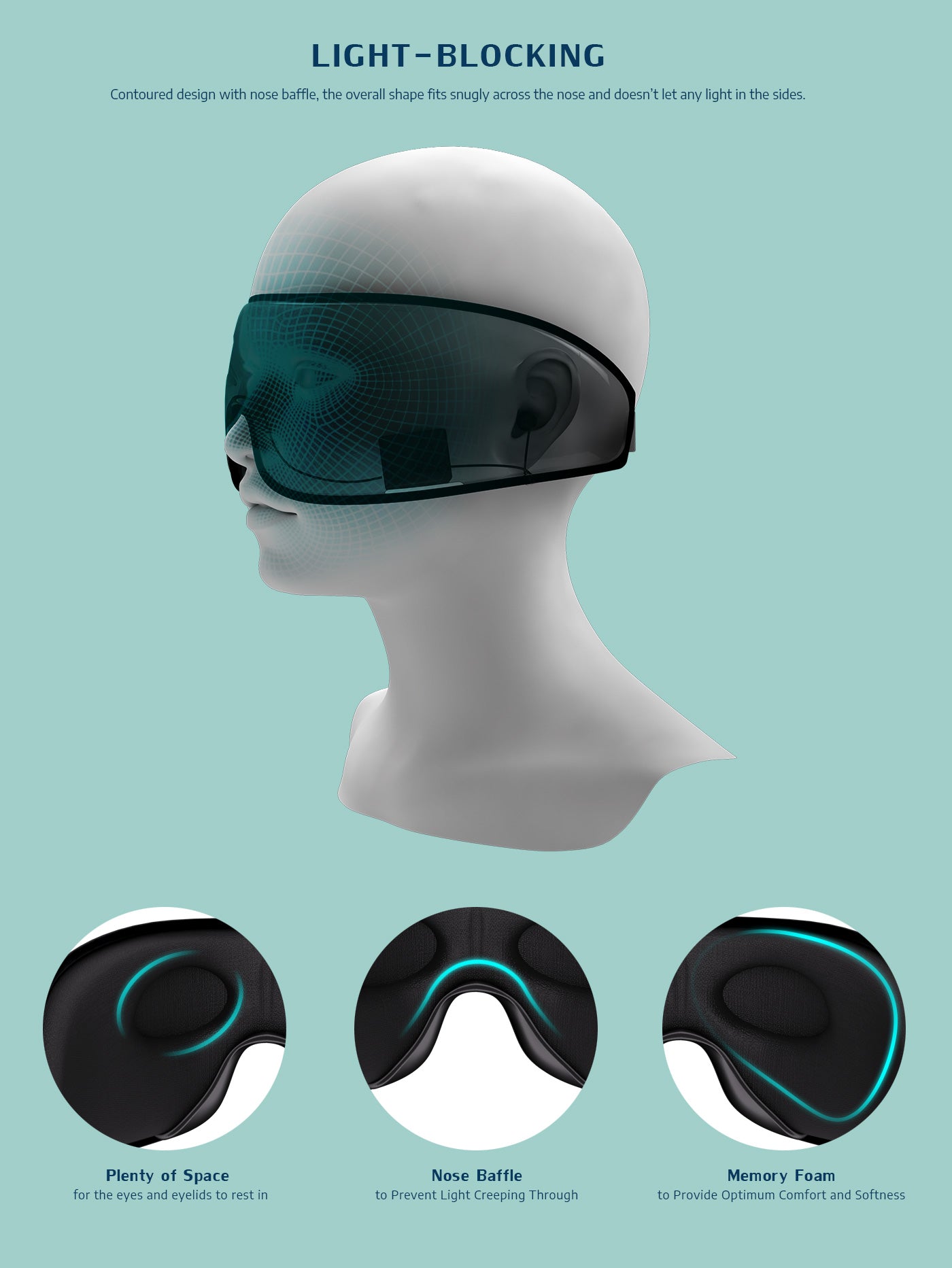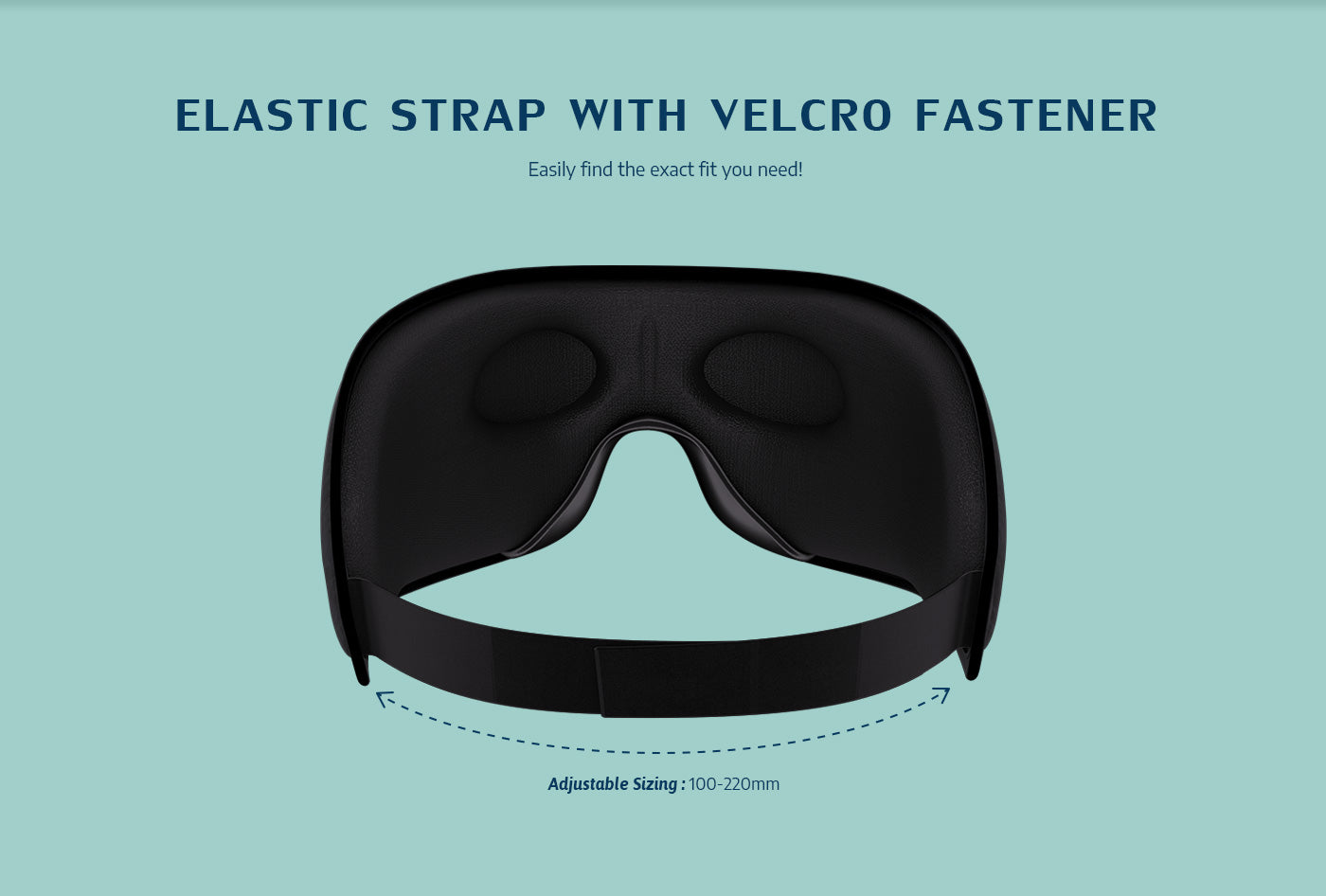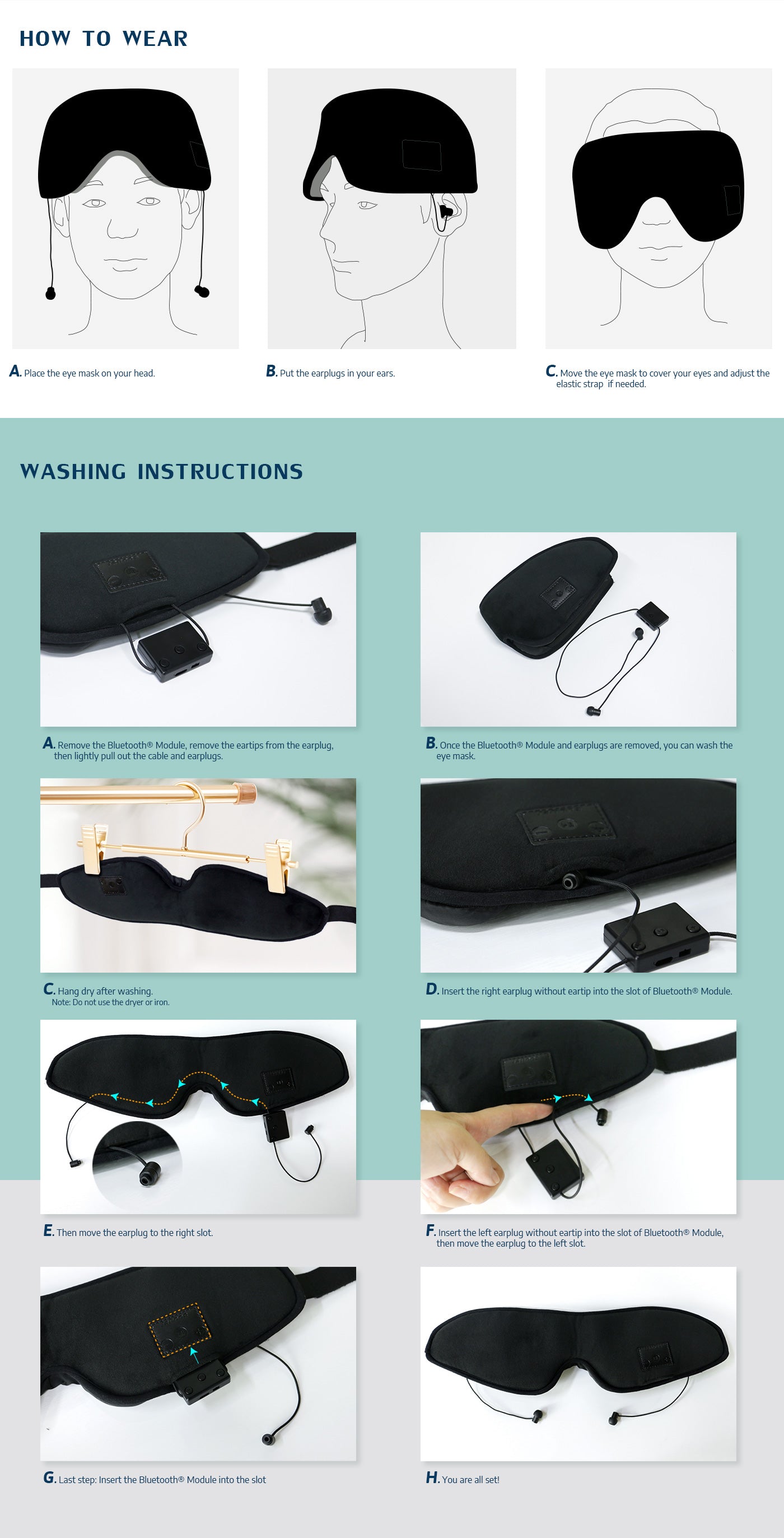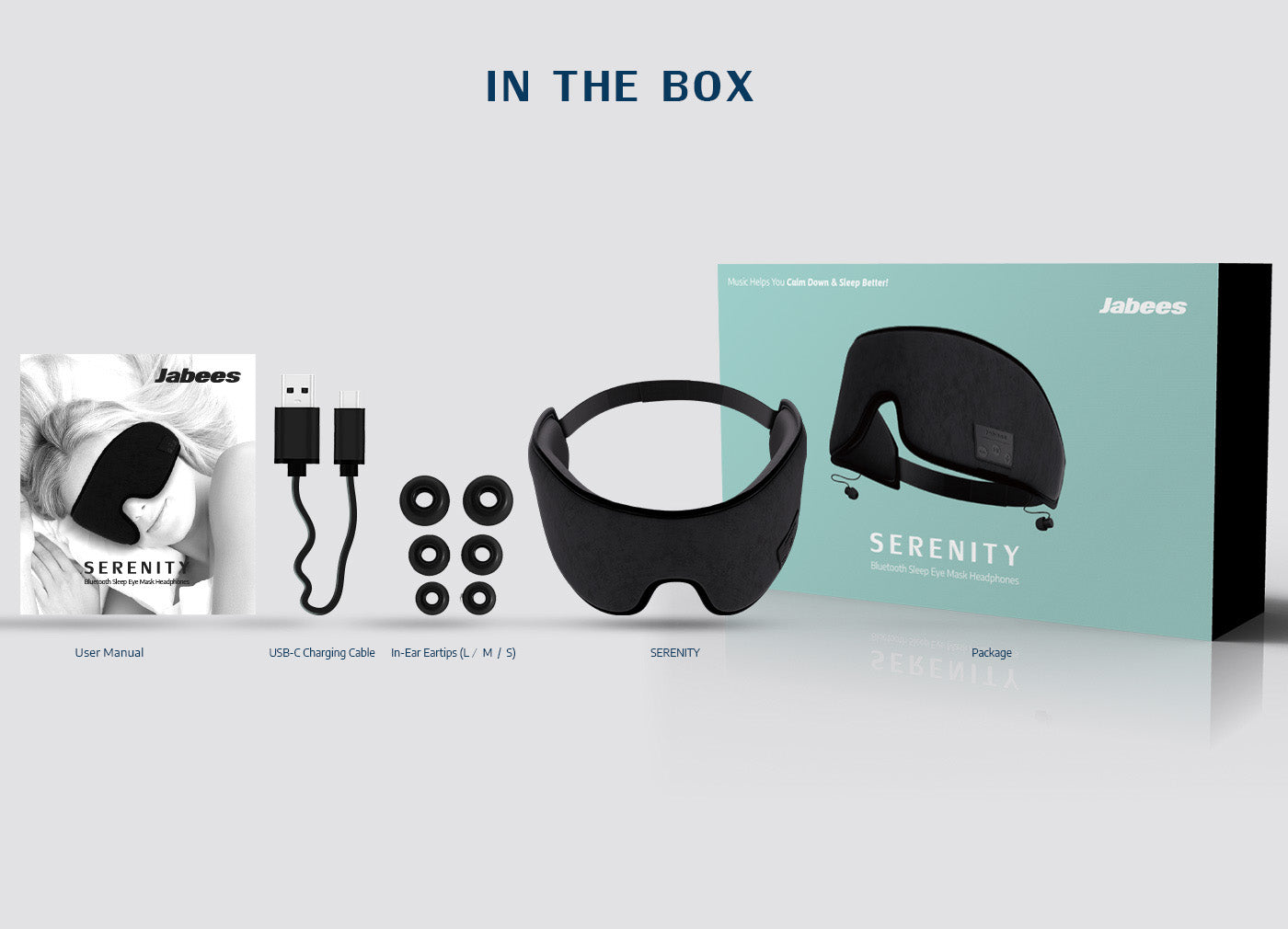 Features and benefits of Jabees SERENITY Bluetooth Sleep Eye Mask Headphones:
Bluetooth version: V5.0
Bluetooth profile HSP/HFP/A2DP/AVRCP
Operating distance Less than 10 meters in open area
Charging time approximately 2 hours
Music playback time: Up to 11 hours
Standby time: Up to 130 hours
Multipoint: Support for 2 mobile phones connection
Voice prompt in English and Chinese
Product dimension: 438.0 X 125.6 X 28.9 mm
Weight: 78g
Accessories Included with each order:
1 X USB-C Charging Cable
3 X In-Ear Eartips (S, M, L)
1 x User Manual
Attachments
Quick Reference Guide
Please click to download the User Guide of SERENITY. Should you have any question or encounter any problem, feel free to write email to
support@jabees.com
. You will get our reply in 24 hours.
No page specified. To populate this tab, choose which page you wish to display in Theme Settings under the Product Pages heading.