Multifunctional Hearing Device
Hearing Boost, Music Streaming, and Phone Calls.
Self hearing test, program and control
Yes - using the premium Bluetooth DSP chip by Microchip.
High-fidelity sound quality with built-in Automatic Gain Control (AGC)
Maximum OSPL (Output Sound Pressure Level)
Equivalent Input Noise (EIN)
AFC (Adaptive Feedback Cancellation)
Applying the algorithm for howling suppression
MFA (Millisecond Frequency Adjustment)
To detect and analyze High Definition Voice from 20Hz to 20,000Hz and identify high frequency consonants then processing it in real-time with minimal distortion and maximum clarity.
Applying on hearing amplifiers, music and phone calls.


For questions and problems, you can always
get in touch with our support desk, so we can get you back, up and running.
The Smart Bluetooth Personal Sound Amplifier Headphones That Adapts To You
BHearing works just like a hearing-aid to help you understand conversation better in any environment. It's discreet, yet stylish. Perfect for all ages. Plus, with the BHearing App, you can create your personalized hearing profile so you can be the master of your surroundings, anytime, anywhere.


BHearing is specially designed to help you hear every word of your conversation in challening social settings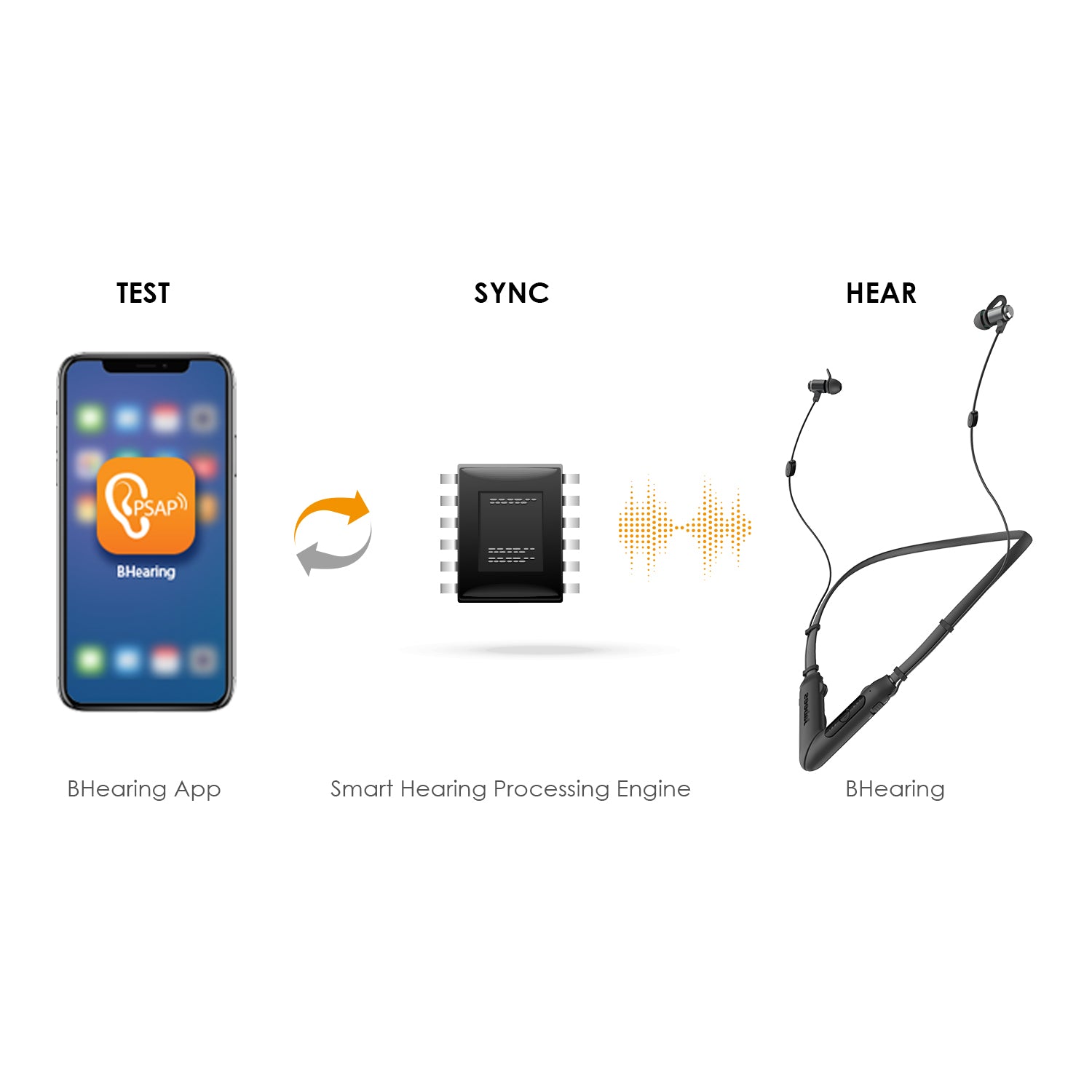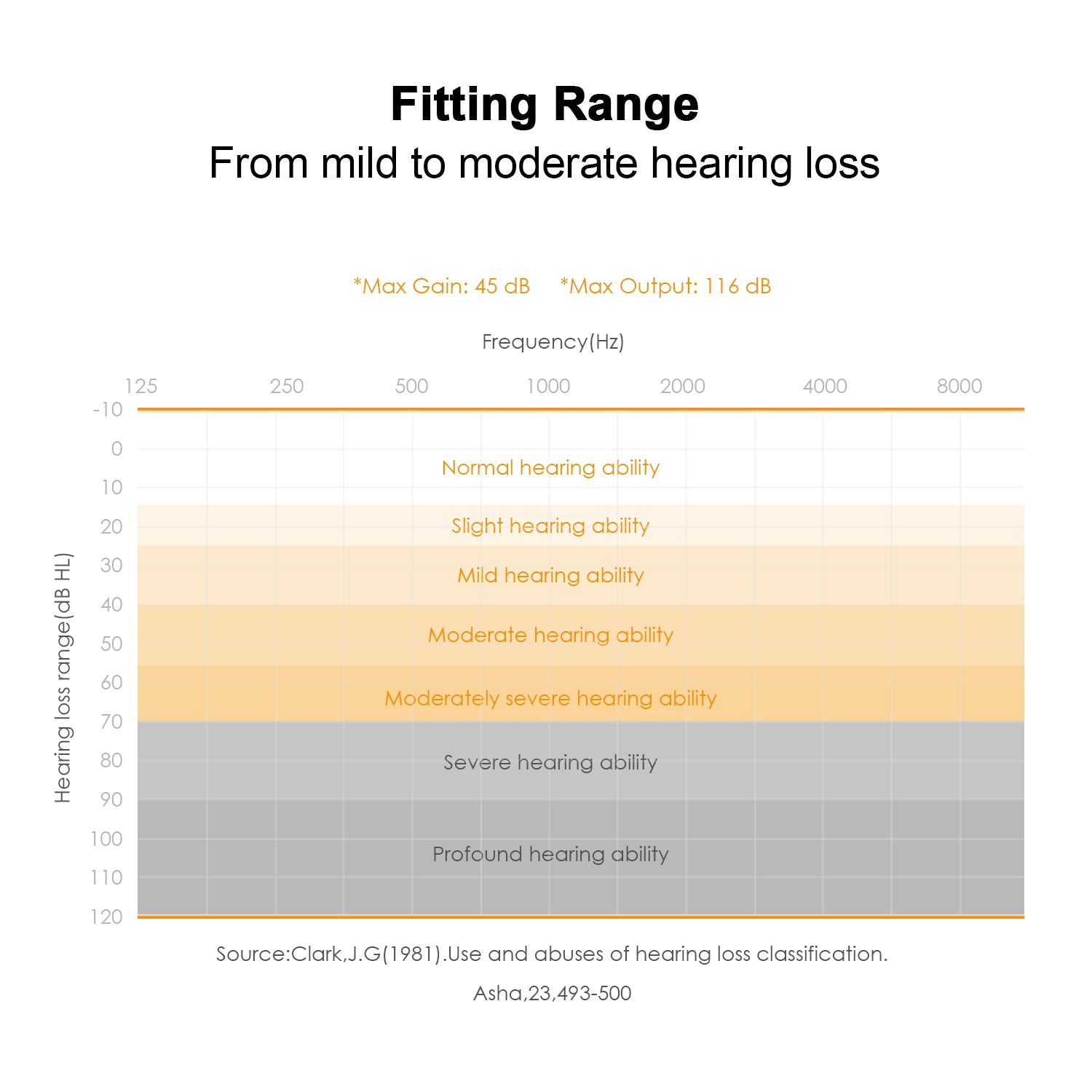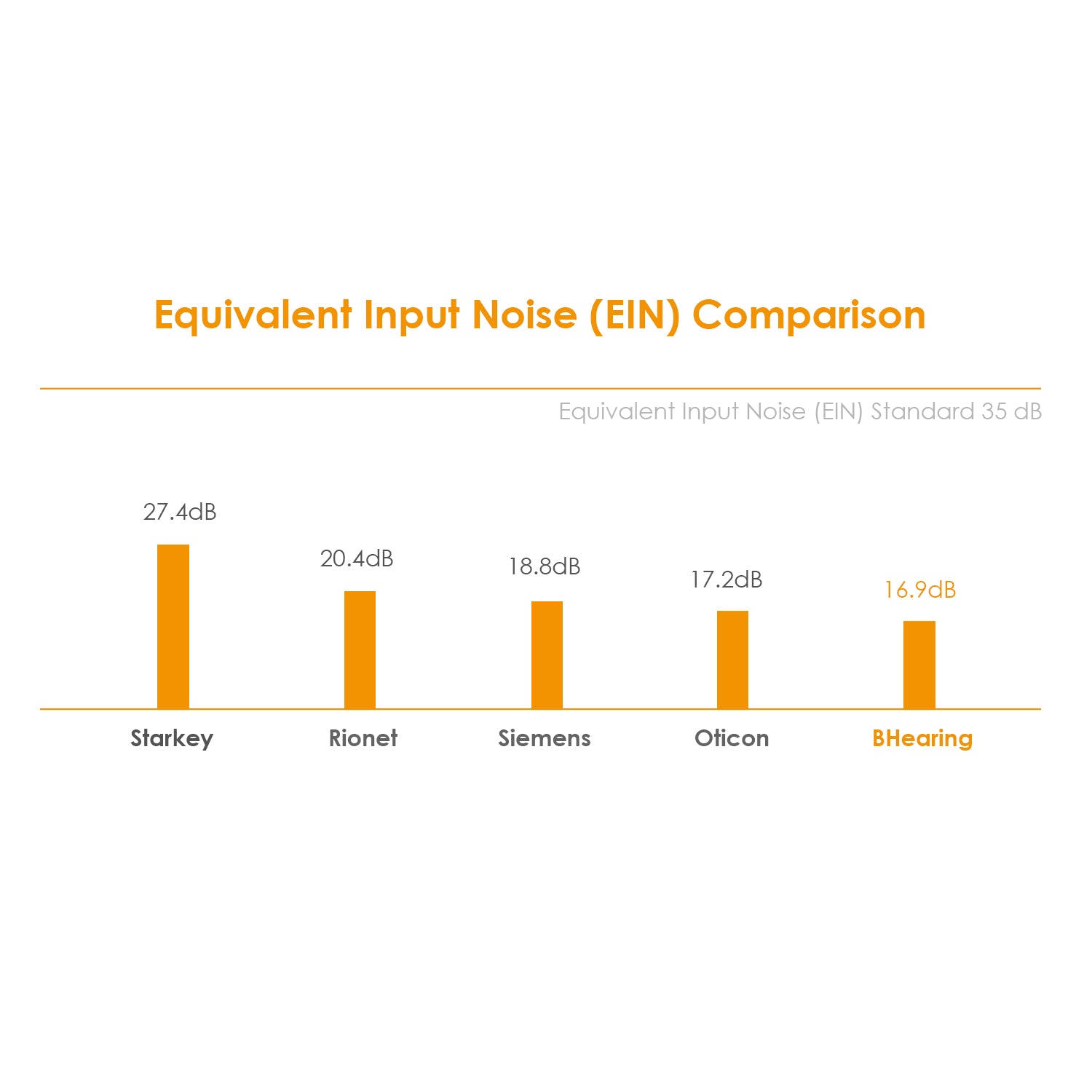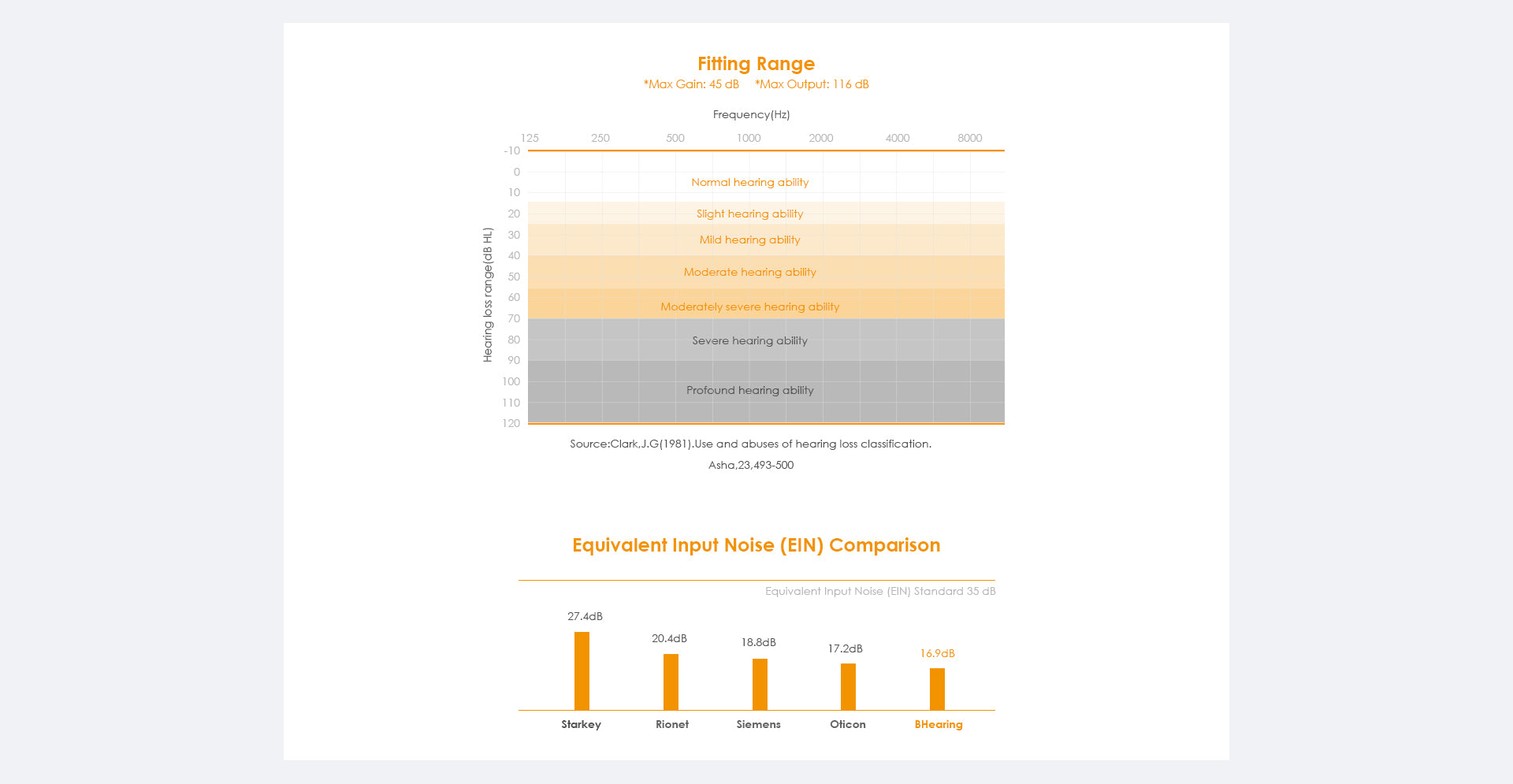 Better Hearing in Different Environments
Easily access your perset models as necesary for different social settings. The BHearing App allows you to fine tune these profiles in real time whenever you feel the need.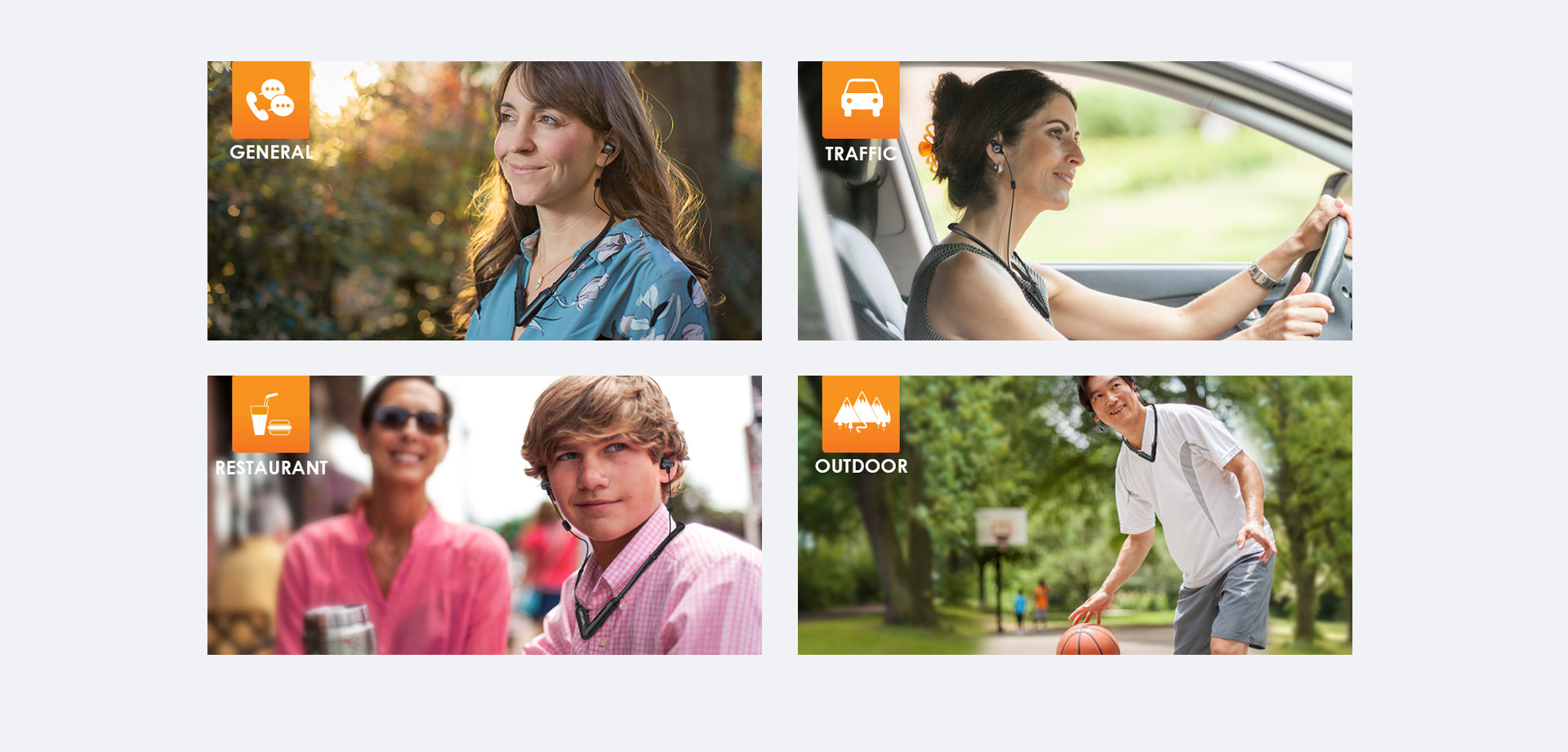 Active Noise Reduction Technology
Focus on what you want to hear and filter out the noises you don't.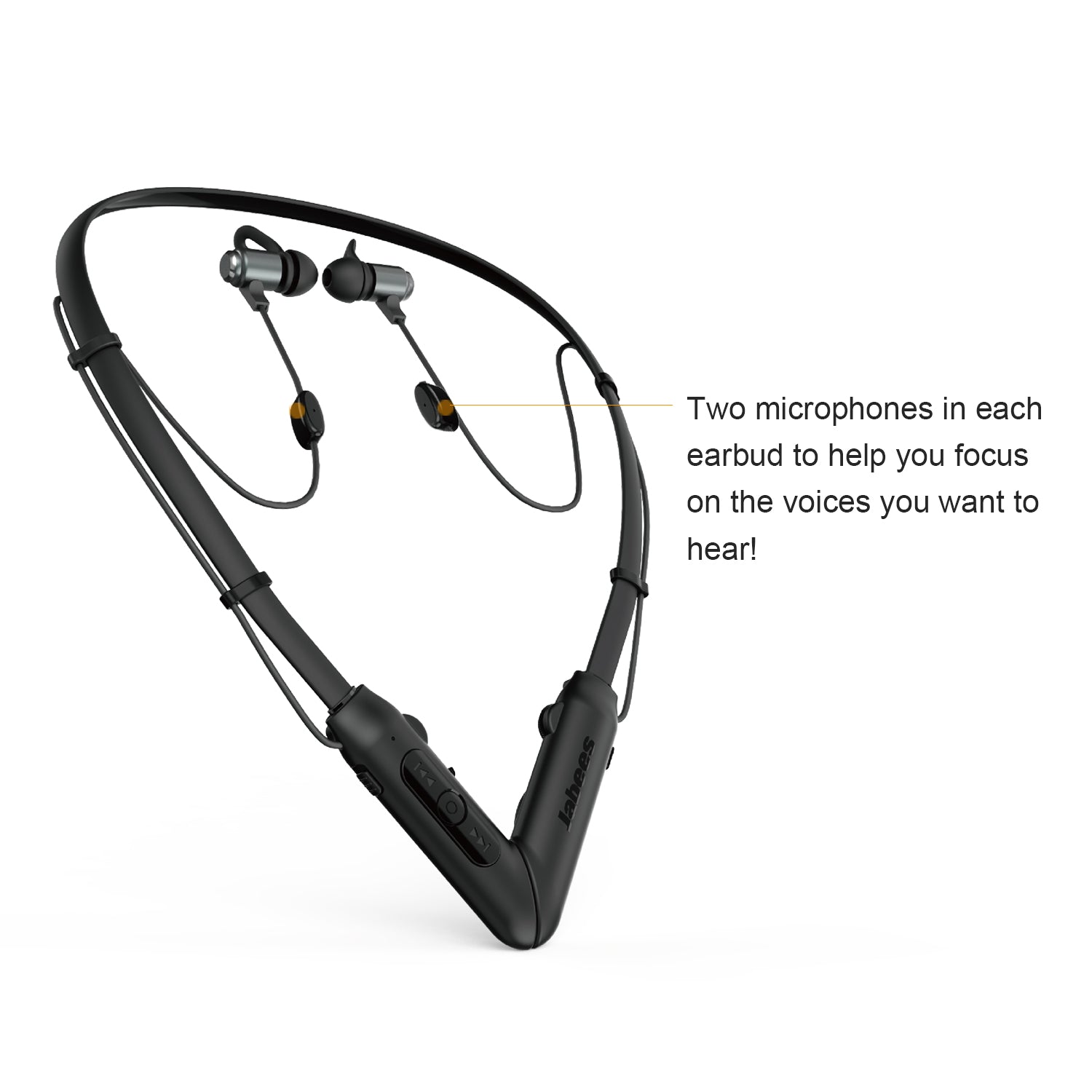 You Are In Control Of The Noise Around You
Tune up and down the noise reduction level based on different social settings. Create your personalized hearing profile by adjusting the frequency bands according to your needs.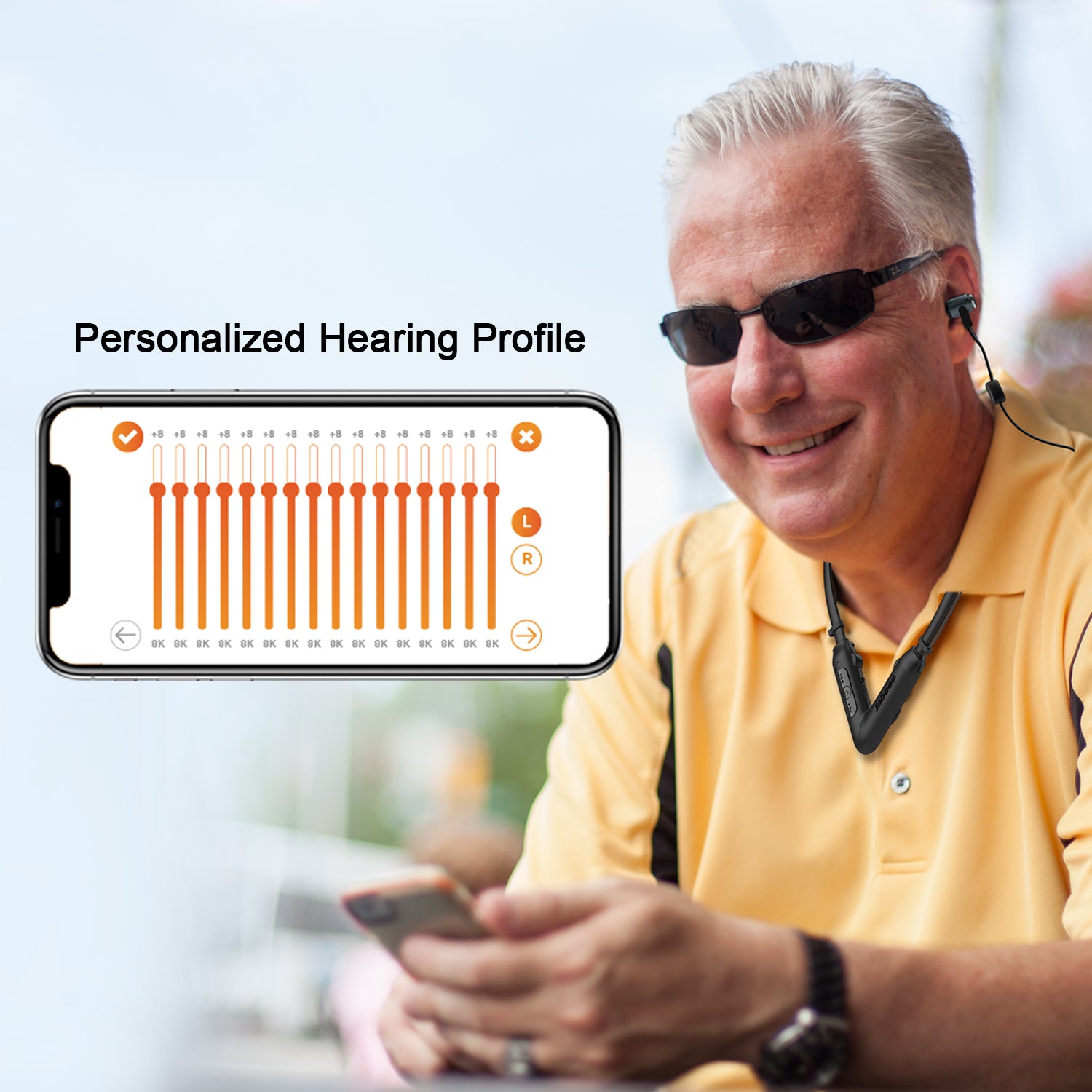 Protect Your Ears with INR Technology
Automatically suppress the impulse sound to prevent harm to your hearing