Bluetooth 5.2 - Featuring Qualcomm aptX, Gaming mode, and ENC
Up to 50 hrs music playtime/talk time with charging case & 200 hrs standby time
Earbud: L 25.9 x W 16.4 x H 19.8mm
Charging Case: L 78 x W 31 x H 37mm
2 Earbuds: 9.8g
Charging Case: 44.8g
If you order Black color, you will get the earbuds and charging case in black.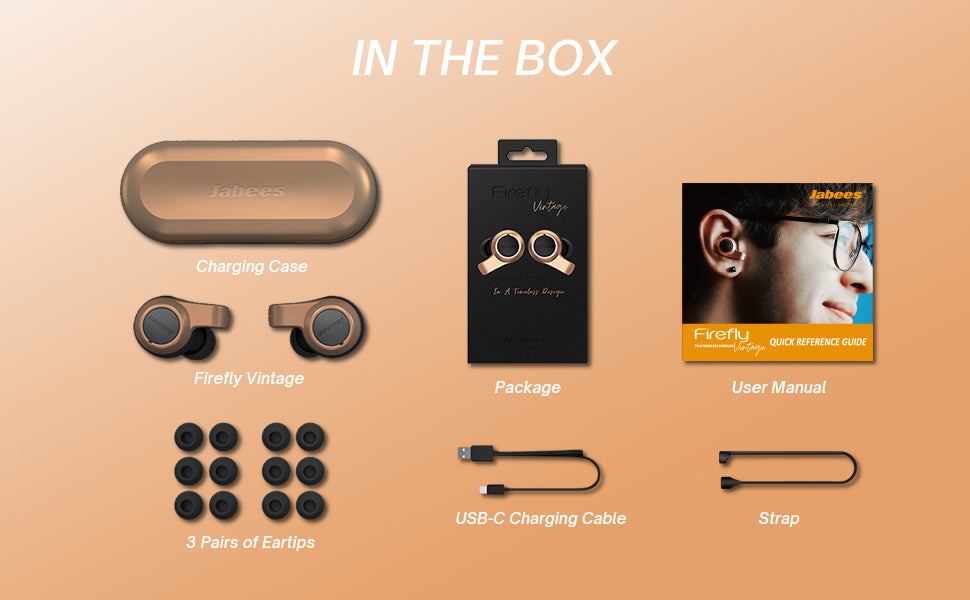 For questions and problems, you can always
get in touch with our support desk, so we can get you back, up and running.
Classy Wireless Earbuds with Amazing Technology All-Around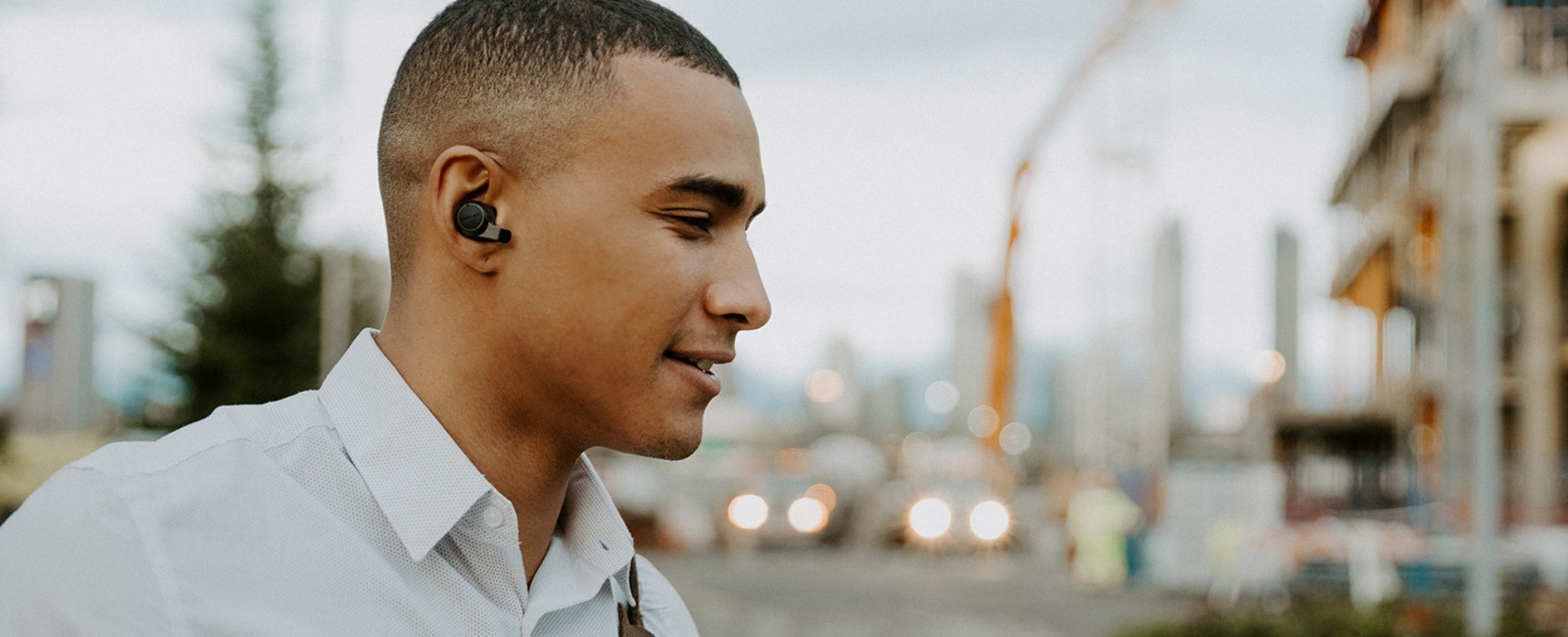 Featuring the Qualcomm aptX technology and our graphene-enhanced speaker design, Firefly Vintage offers an amazing listening experience.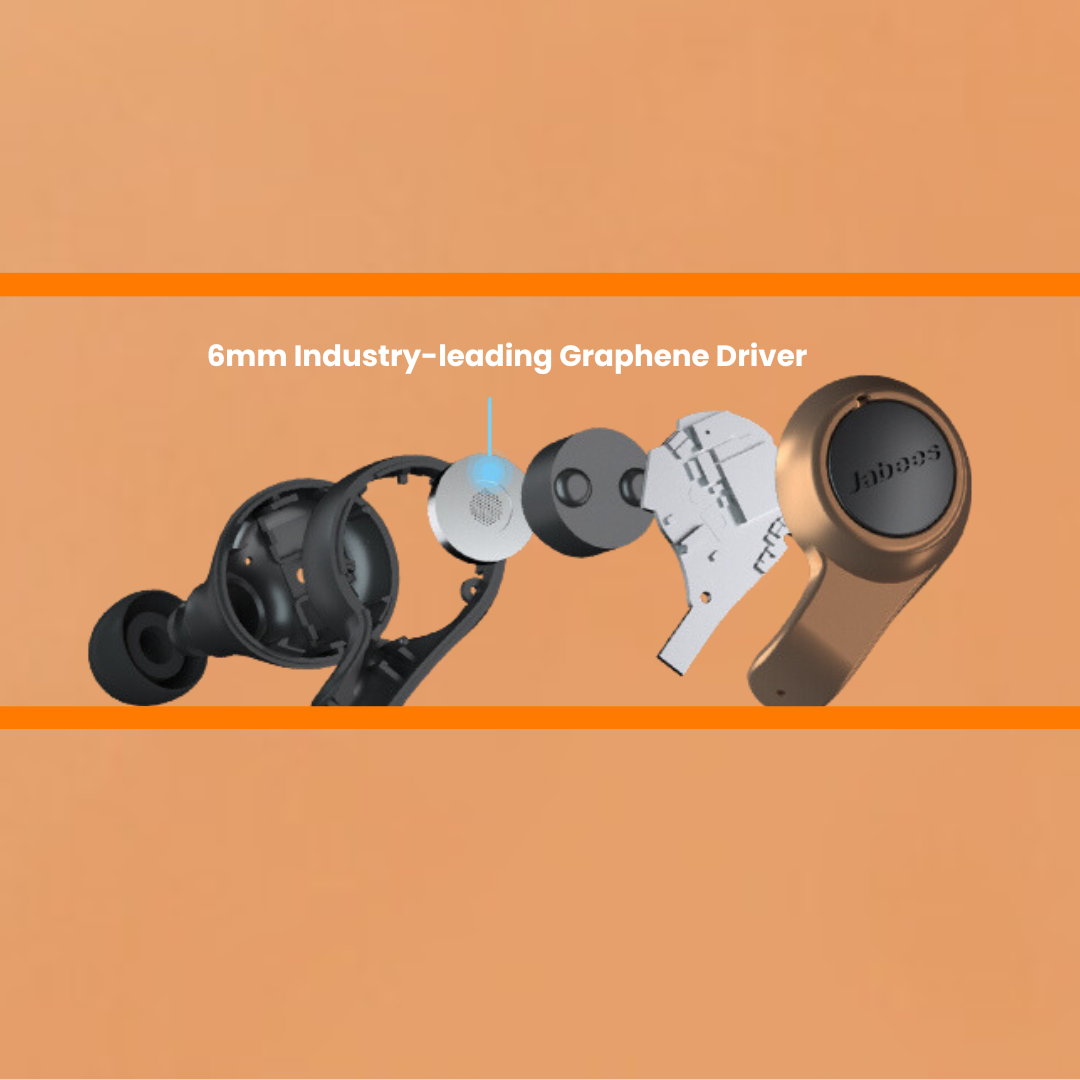 WE DELIVERY HIGH-QUALITY SOUND
If you want to feel like you're listening to your favorite artist performing in a private concert, most wireless headphones fall short. Utilizing the Qualcomm aptX technology plus the built-in 6mm industry-leading graphene driver, you can expect the amazing balanced sound - deep bass, clear mids & treble.
Firefly Vintage is packed with great tech features for an optimal gaming experience! With the latest Bluetooth 5.2 technology and gaming mode feature, say NO MORE TO LAGS as you would have with the traditional Bluetooth headphones.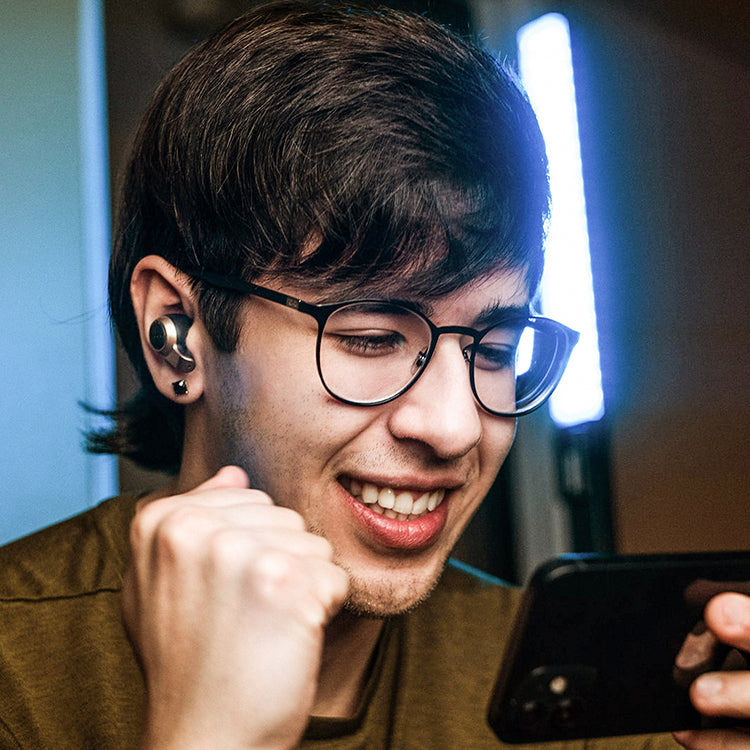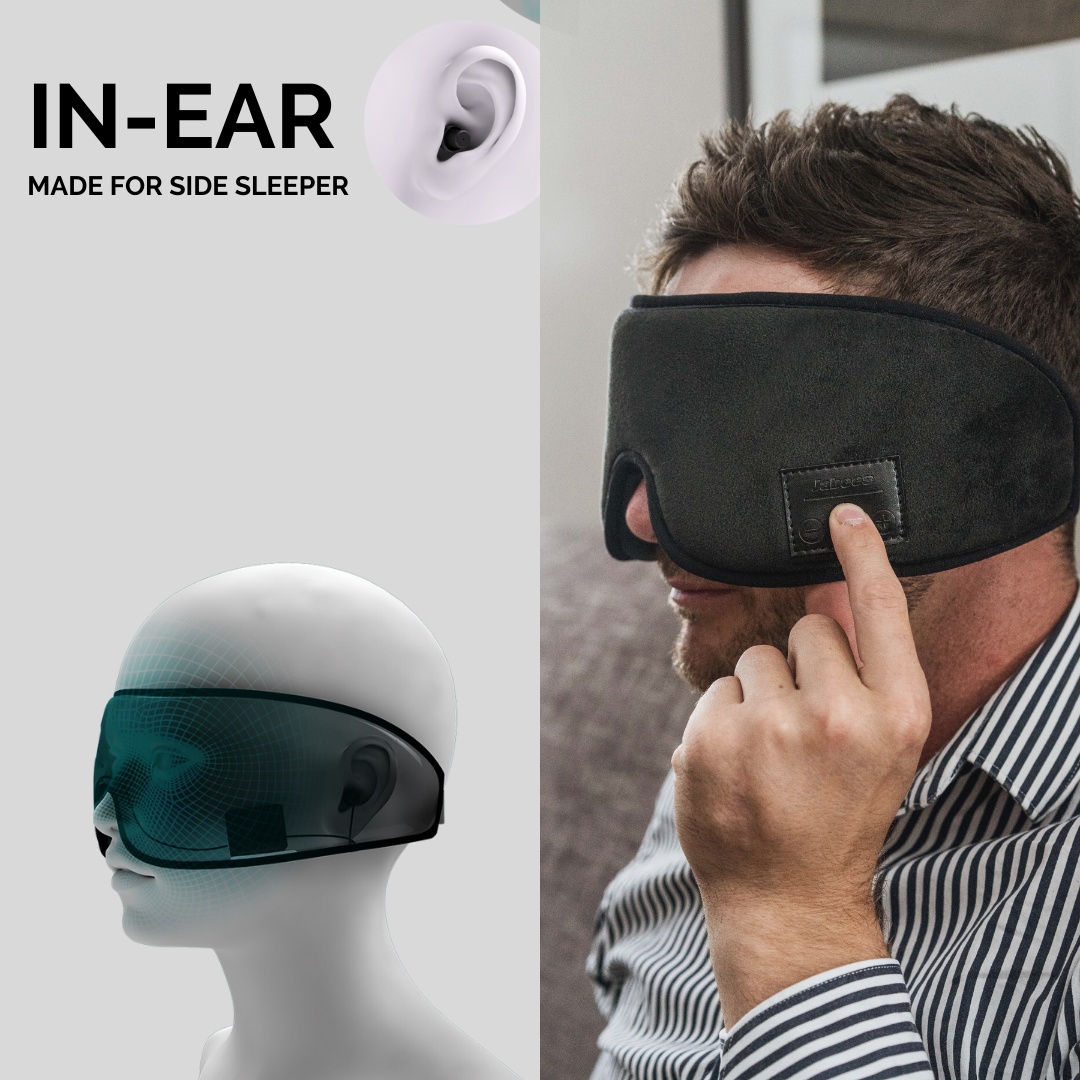 Not only does music help block ambient noise, but it also does wonders to help you relax for bedtime. The tiny earplugs house powerful 6mm drivers to produce a wide range of soothing sleep sounds. You don't have to compromise your favorite sleeping position to listen to your favorite tunes.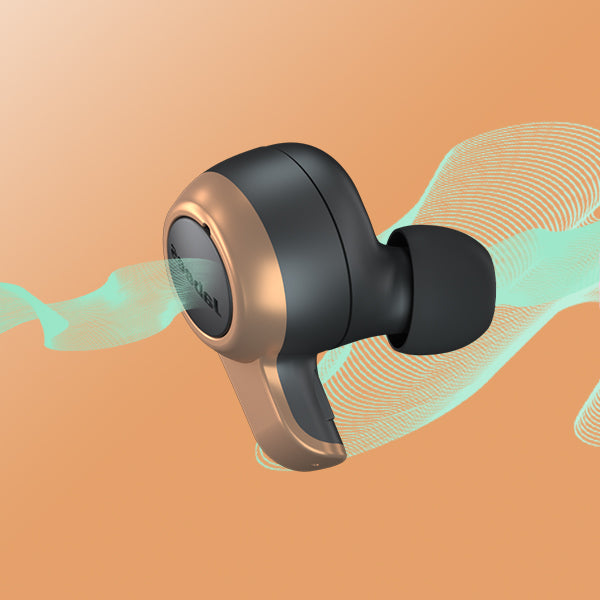 Even with your earbuds on, keep track of your surroundings by simply switching to Transparency Mode. This feature is super convenient especially in situations that need your attention like crossing a busy road or listening to a conversation.
TOUCH & PUSH BUTTON IN ONE
We hold a utility patent on our Touch and Push buttons to let you easily play music and answer calls without operating your phone. Another added feature is the Qualcomm aptX Bluetooth 5.2 technology to provide a more stable connection and low-latency listening experience!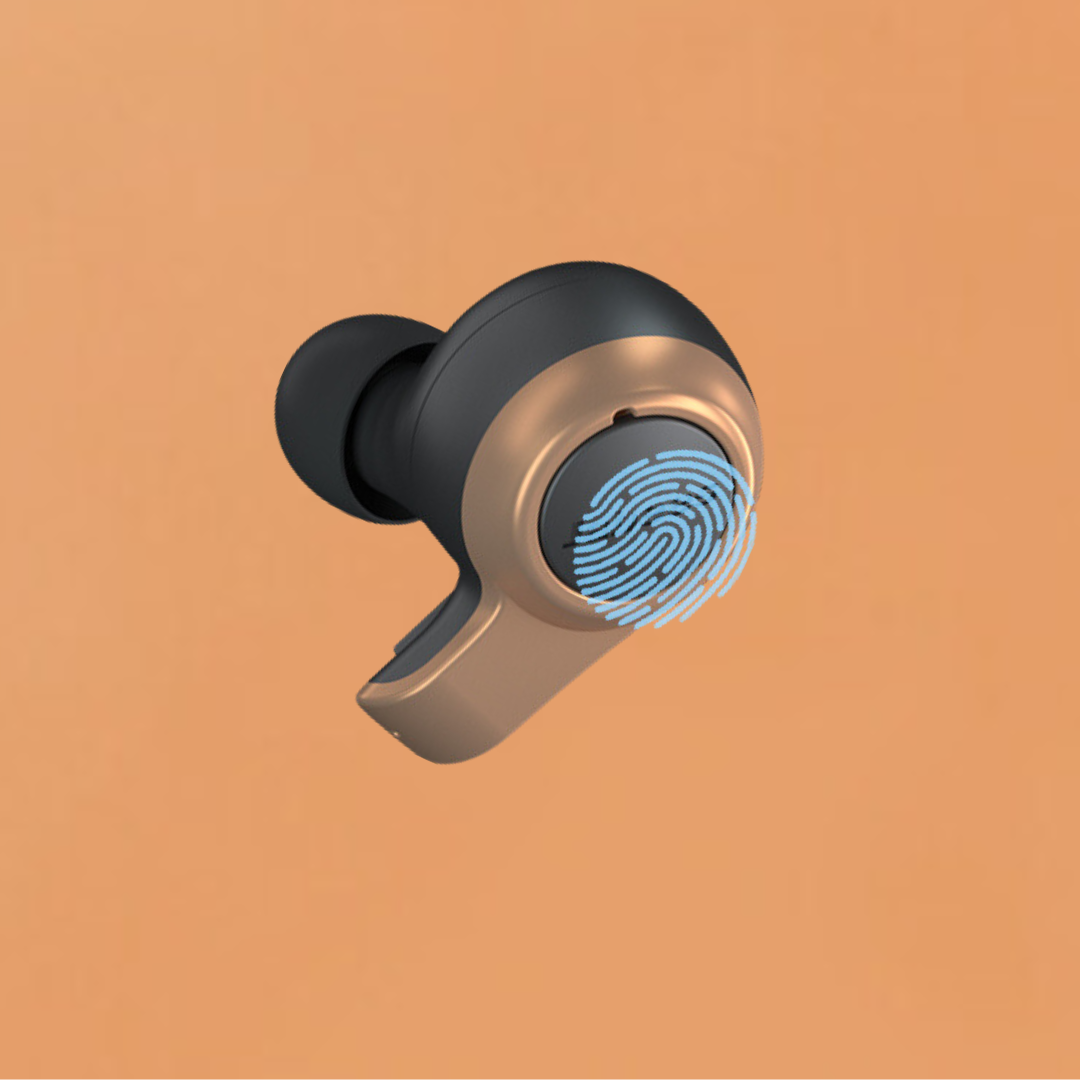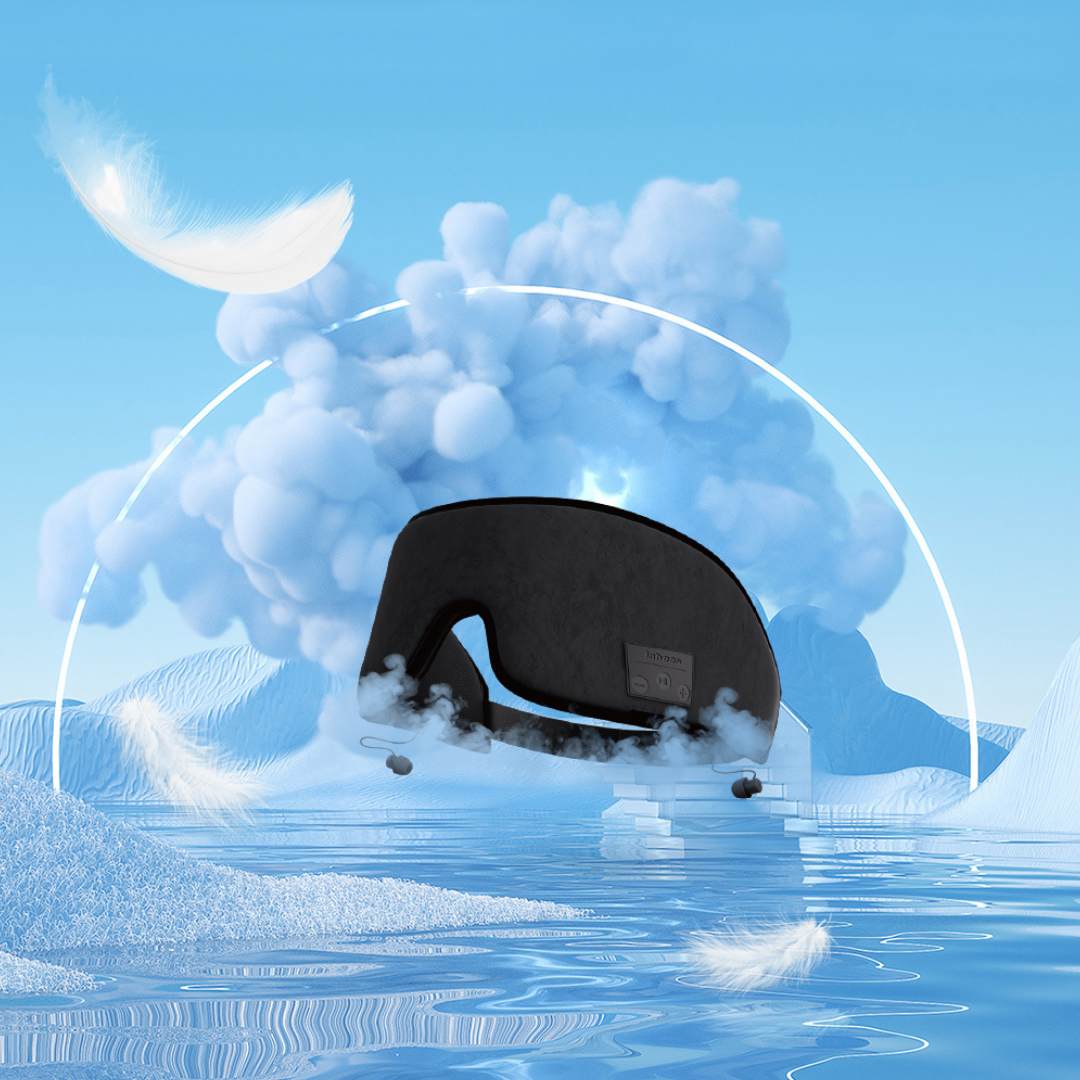 Hygiene is crucial, especially for a product that you will be wearing for hours on end. The SERENITY is so easy to clean: simply remove the earplugs and Bluetooth module from the eye mask, hand-wash it with a skin-friendly detergent, and hang dry. Your SERENITY is now clean and refreshed for your next use!